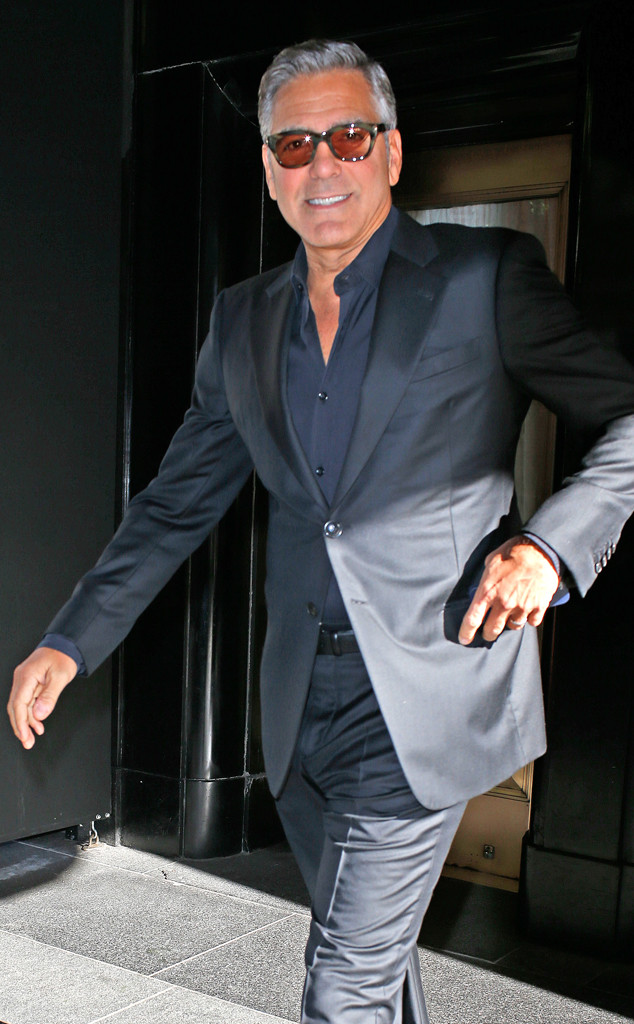 Splash News
After his whirlwind wedding in Venice, George Clooney is not celebrating his honeymoon with his new wife, Amal Alamuddin.
Confused? Let us explain…
The actor was promoting his upcoming flick Tomorrowland at the New York Comic-Con earlier this morning sans his beautiful bride.
"It is not lost on me that I'm spending my honeymoon at Comic-Con," he told the panel at the event.
The newlywed also shared the first clip of the highly anticipated Disney film to fans and even snapped selfies with several people. Looks like someone is in a good mood—and understandably so!