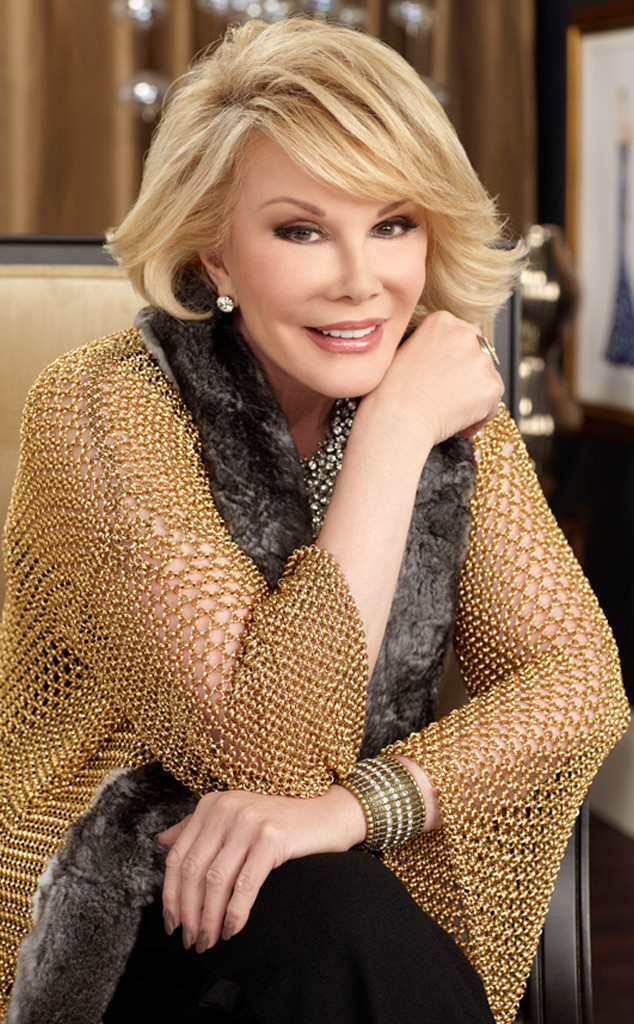 E! Entertainment
Joan Rivers, who died on Thursday at age 81, will be memorialized in a private funeral at a Reform Jewish synagogue in her native New York, E! News has learned.
The comedienne and host of E!'s Fashion Police, who broke barriers for female stand-up comics, passed away at a hospital in the city a week after suffering complications from throat surgery at a nearby clinic. She is survived by her daughter and frequent co-star, Melissa Rivers, and her 13-year-old grandson, Cooper.
Joan's private funeral is scheduled to take place on Sept. 7 at Temple Emanu-El in Manhattan, the synagogue's director's office said in a statement to E! News. The event is invitation-only and will not be open to the general public or the press.