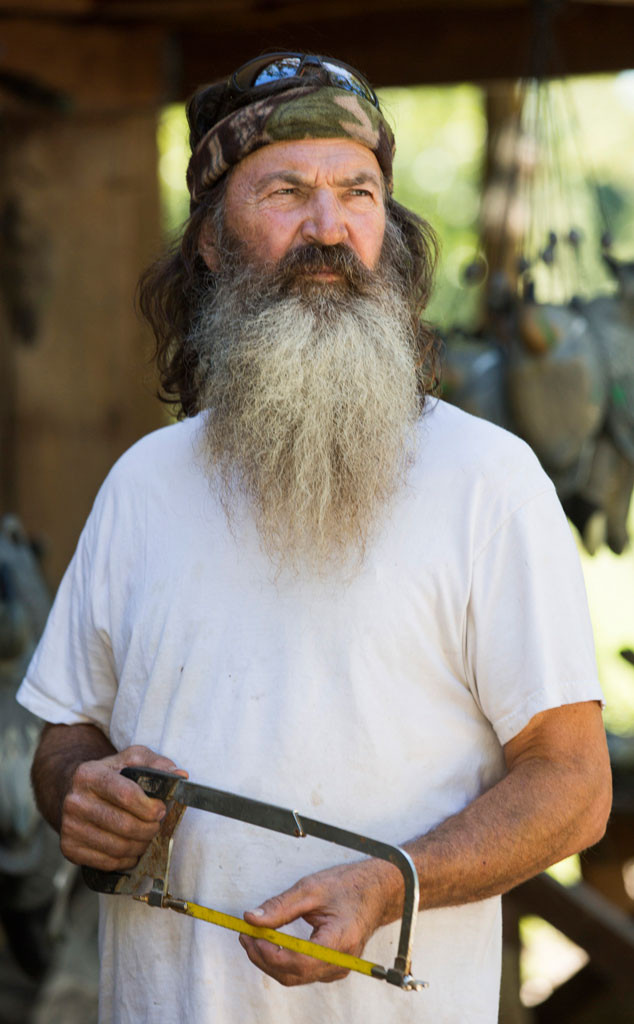 A&E
Duck Dynasty's Phil Robertson is once again giving his controversial two cents, this time on how he believes the United States should handle Islamic State terrorists.
"I'm just saying either convert them or kill them," the minister said during an interview with Fox News.
"I'd much rather have a Bible study with all of them and show them the error of their ways and point them to Jesus Christ. However, if it's a gunfight and a gunfight alone, if that's what they're looking for, me personally, I am prepared for either one."
During the program, he also compared the Islamic State to "street thugs on steroids," saying, "We are going to have to deal with this group way more harshly than we have up to this point."
This, of course, isn't the first time that the reality star has made headlines for his outspoken ways.