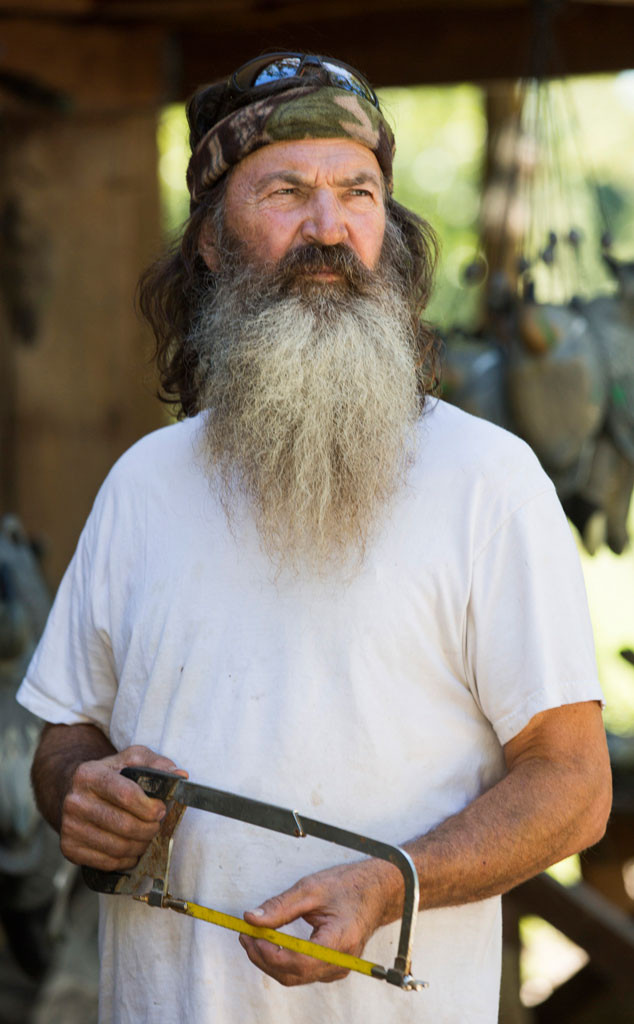 A&E
Phil Robertson is facing some serious backlash in the wake of his controversial GQ interview, but that doesn't mean he's backing down on his stance against homosexuality.
On Sunday, Dec. 22, the Duck Dynasty star spoke out for the first time since being suspended indefinitely from his family's hit A&E show. Robertson, who granted the Daily Mail access to the Bible study group he addressed at a West Monroe, Louisiana, church, cited his Christian religion as the reason for his unwavering stance, saying, "I will not give or back off from my path."
"I love all men and women," said the 67-year-old Robertson family patriarch. "I am a lover of humanity, not a hater."