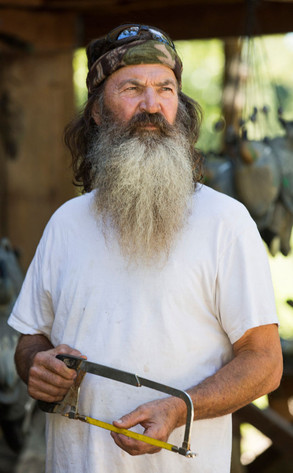 A&E
Phil Robertson has lost his place at the head of the Duck Dynasty table for the forseeable future.
The Robertson family patriarch has been suspended from their hit reality show in light of anti-gay remarks he made in an interview with GQ, released today, in which he grouped homosexuality in with bestiality as deviant behavior.
"We are extremely disappointed to have read Phil Robertson's comments in GQ, which are based on his own personal beliefs and are not reflected in the series Duck Dynasty," A&E parent A+E Networks said in a statement obtained by E! News.
"His personal views in no way reflect those of A+E Networks, who have always been strong supporters and champions of the LGBT community. The network has placed Phil under hiatus from filming indefinitely."