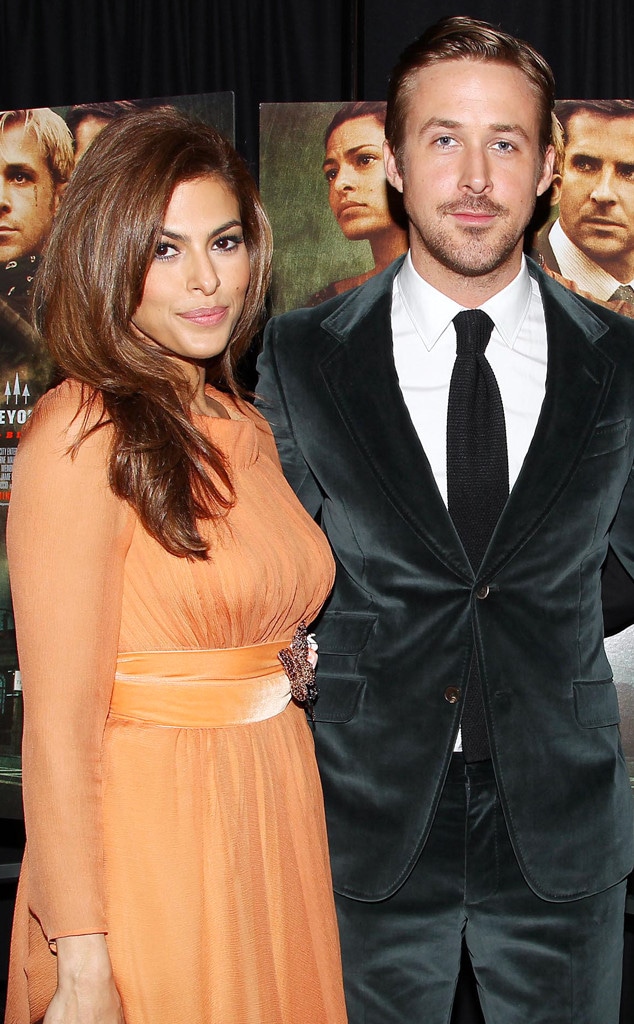 Dave Allocca/Startraksphoto.com
Ellen DeGeneres recently joked that Ryan Gosling and Eva Mendes' unborn child is "going to be the most beautiful, bilingual, part-superhero, well-dressed romantic baby ever"—and she may be right!
Forensic artist Joe Mullins has used the latest computer technology to predict what the couple's child will look like, whether they have a boy or a girl. (Neither actor has confirmed the actress' pregnancy.)
Mullins, who works for the National Center for Missing and Exploited Children, studied pictures of the Place Beyond the Pines co-stars and blended their facial features to digitally illustrate the kids' images.
"If I had to guess, I'd say Eva brings the more dominant characteristics to the gene pool—darker skin, brown eyes, detached earlobes, etc." Mullins told E! News. "Not to say their children couldn't have Ryan's blue eyes...Just saying, if I had to wager on which parent their beautiful child would favor...I'd said Mom."
Then again, the artist might be biased.
"I'd say I'm a bigger fan of Eva, no offense to Ryan of course," Mullins said.
As for what inspired him to project what Hollywood's current most famous fetus is going to look like in a few years, Mullins said simply, "Been doing these fun kind of images for awhile now and every now and again I think I get pretty close...so we'll have to wait and see how close or far off these are!"
And we cannot wait.
While the private pair are staying mum on their baby news, a source confirmed to E! News Wednesday that mom-to-be Mendes is indeed seven months along. (OK! broke the news of the actress' pregnancy.)
Rest assured, Gosling is ready for fatherhood. Asked how he fares with babies while promoting The Place Beyond the Pines in 2012, Mendes praised her boyfriend's natural aptitude for childcare. "He's really good. He loves babies and he loved playing with the little boy we used in the film to play our son. It was adorable to see him in that light," the actress gushed.
"There's one intense scene in particular where everyone has been screaming, including the baby. The beauty of that scene comes when Ryan picks up the baby and he immediately quiets down and starts to fall asleep on him. That's just magical."
—Reporting by Holly Passalaqua