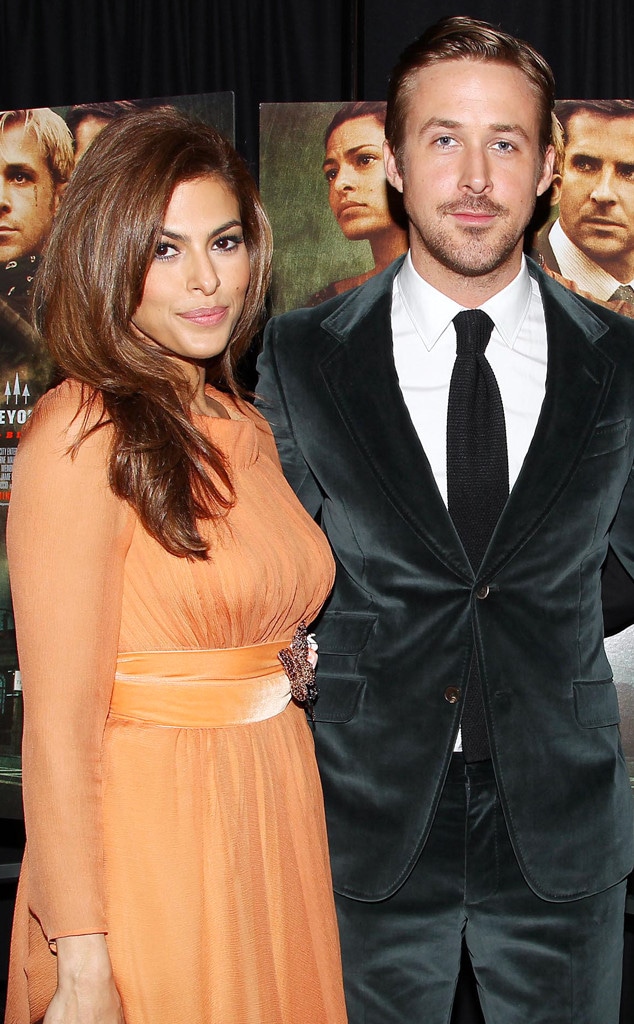 Dave Allocca/Startraksphoto.com
Eva Mendes is pregnant!
The 40-year-old actress and her man Ryan Gosling are expecting their first child together, according to multiple reports. This will be the first child for both Mendes and the 33-year-old hunk, who first started dating back in September 2011.
A source tells E! News this is indeed the case, and according to OK!, who were first to report the baby news, Mendes is seven months along. The super-private Place Beyond the Pines star has been able to keep her baby bump under wraps by not being photographed for more than three months now.
Back in March, Mendes stepped out in L.A. covered up in a leopard coat with no real signs of a burgeoning belly.
Sharpshooter Images/Splash
We caught up with the brunette beauty in mid-March at her NY & Co. pop-up shop event at the Beverly Center in L.A. where she gushed about working with her beau on their flick Lost River.
"He really created the most beautiful, collaborative, creative atmosphere on set," Mendes said, adding with a smile, "I know, I'm biased."
"He's the best," she gushed. "He's the best."
Mendes' pregnancy is big news considering how über-private she and Gosling are when it comes to their personal lives. They are rarely even seen out and about in public together and unbelievably haven't been photographed together for more than a year now.
Watch:
Eva Mendes on Working With Ryan Gosling
Back in February, Mendes and Gosling were the subject of breakup rumors after not being snapped together for months, but Mendes' rep quickly quashed the split reports. And just days later, they confirmed they were still together when they were photographed separately at her Hollywood Hills home.
Mendes has also faced pregnancy rumors in the past. She was rumored to be with child five months ago when she went through security at LAX Airport in L.A. and refused to go through a body scanner. Her rep also swiftly denied the baby rumors at the time.
Congrats, you two!