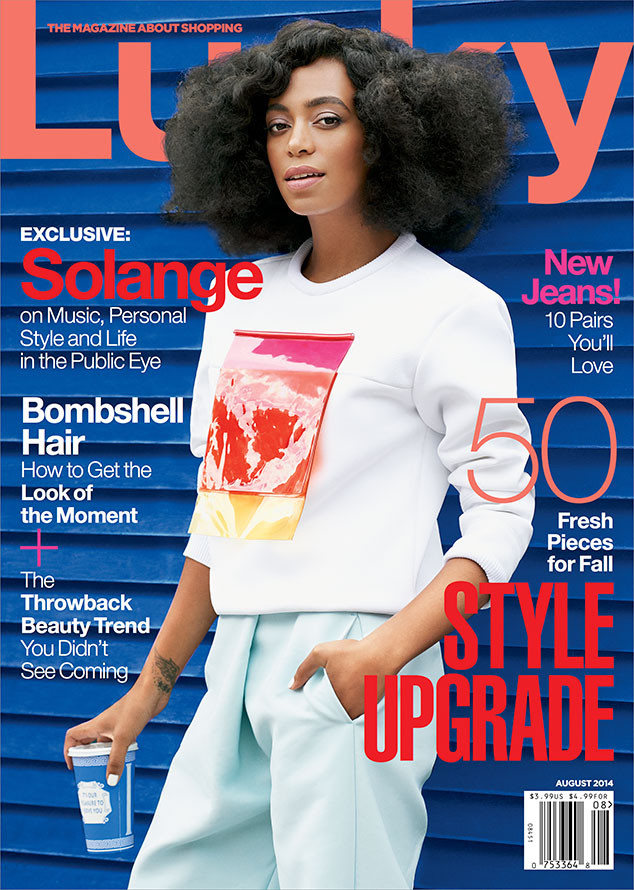 Todd Cole for Lucky Magazine
It's been just two months since Solange Knowles attacked Jay-Z in an elevator at the Standard Hotel in New York City, but given the choice, the singer would prefer to never discuss "that thing" again. "What's important is that my family and I are all good," Beyoncé's sister says in Lucky's August 2014 issue. "What we had to say collectively was in the statement that we put out, and we all feel at peace with that."
The trio issued a statement 10 days after TMZ published leaked surveillance footage of the family fight.
"At the end of the day families have problems and we're no different," they said May 15. "We love each other and above all we are family. We've put this behind us and hope everyone else will do the same."
Regarding her famous sister, she tells Lucky, "We've always held each other down no matter what," she says. "That's something I'm drilling into [my son] Juelz now." She adds, "I think about all of those phases that I went through, and the ridicule and whatever that I experienced. And I can't think of one time where I ever felt like I was going to break. That's because I had confidence instilled in me by my parents. They didn't always like it—in fact, most of the time they didn't—but they never asked me to change."