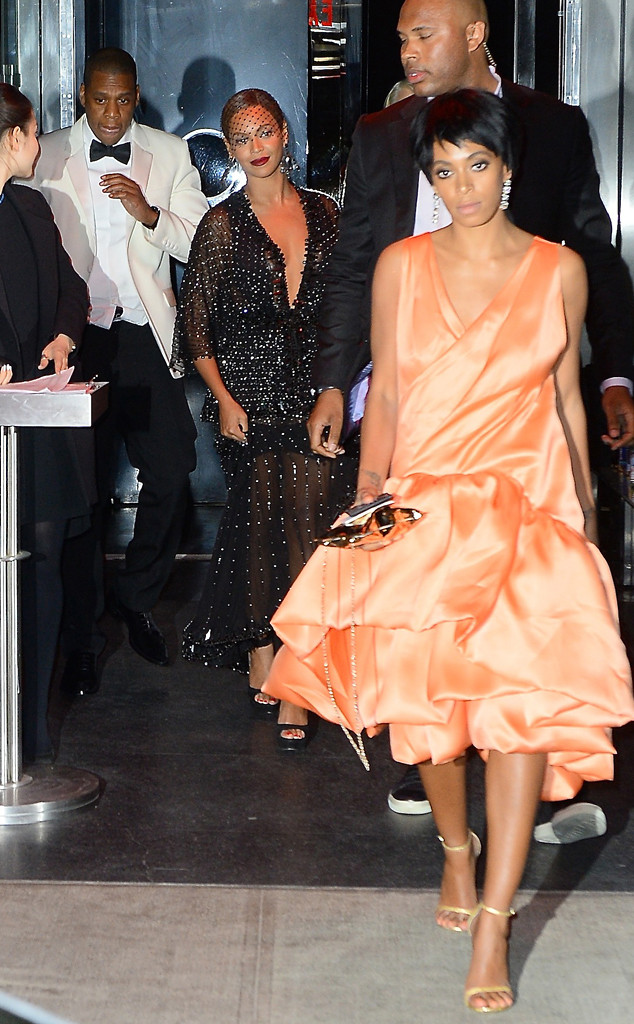 Splash News
Well, the fate of the employee who got their hands on the security clip with Jay-Z and Solange's talked-about fight has been revealed.
The Standard Hotel in New York City said Wednesday it had identified and fired the person who leaked the tape. The establishment told E! News in a statement that the person had been terminated for "breaching the security polices of the hotel and recording the confidential CCTV video."
The news comes on the heels of reports claiming that the tape was sold for $250,000 after "being shopped for five days to the highest bidder."