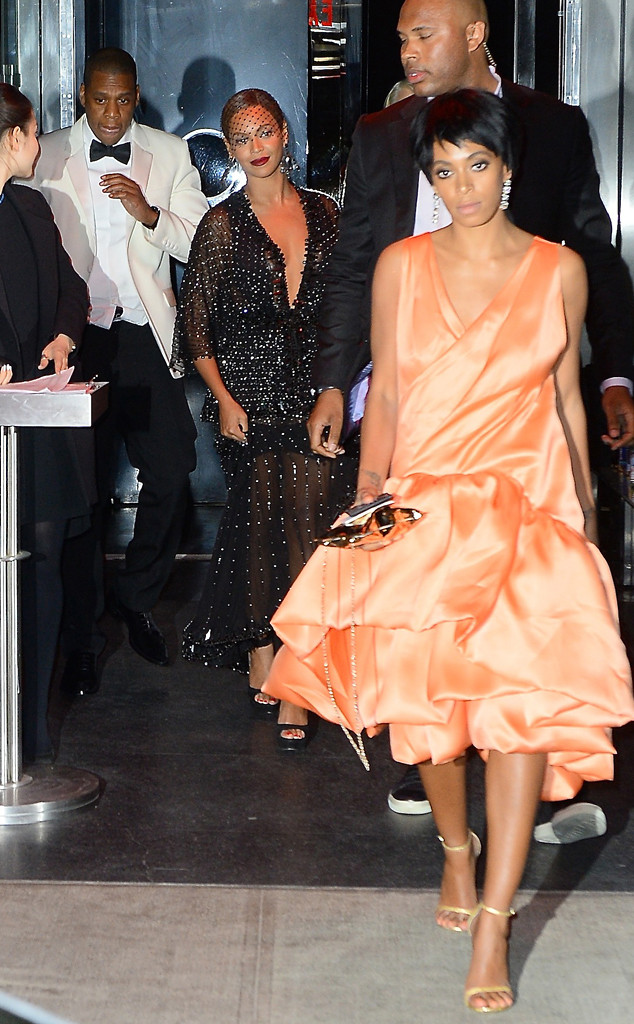 Splash News
We finally know what caused the heated elevator fight between Solange Knowles and Jay-Z on the night of the 2014 Met Gala.
It turns out the family feuding, which was caught on tape and released earlier this week, occurred on the night of Monday, May 5, because Beyoncé's man got a little too close with designer Rachel Roy, who's the ex-wife of his business partner Damon Dash.
"At the gala, Rachel was being flirtatious with Jay," a source exclusively tells E! News. "Once everyone was at the Boom Boom Room for the after-party, her flirtations were elevated."