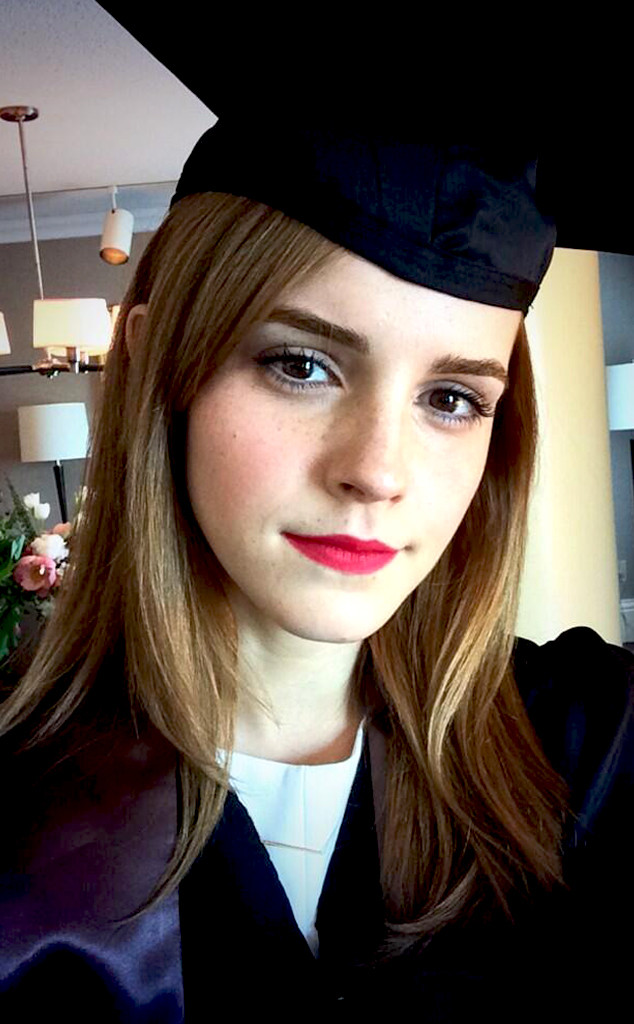 Twitter
Expecto diploma!
Emma Watson graduated from Brown University on Sunday with a bachelor's degree in English literature, sharing her milestone with fans by tweeting a cap-and-gown selfie.
The 24-year-old actress began her freshman year at the Ivy League school in 2009, and also studied at England's Oxford University and continued to make movies while pursuing her degree. She took a year off in 2011, but graduating in five years these days is pretty typical, even for non-movie stars.
In regard to her pursuit of higher education, the Harry Potter star has admitted that she was nervous about trying to blend in with her peers. "On the first day, I walked into the canteen and everyone went completely silent and turned to look at me," she told The Sunday Times in March. "I had to say to myself, 'It's okay, you can do this. You just have to take a deep breath and gather your courage.'"
Watson's prominent role in the Potter franchise made it difficult for her to go unnoticed. "I was in denial," she said in a 2011 interview. "I wanted to pretend I wasn't as famous as I was. I was trying to seek out normality, but I kind of have to accept who I am, the position I'm in and what happened."