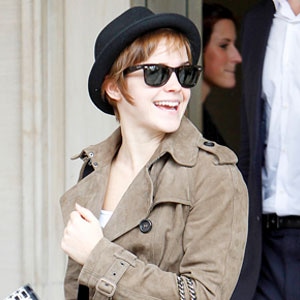 Splash News
During a press conference in Manhattan for Harry Potter and the Deathly Hallows: Part 2, the star said, "I haven't left Brown. I'm still enrolled at Brown. But I'm doing my third year abroad."
Except when she says "abroad," she means back home.
"I'm going to Oxford in the fall to study English for a year."
Despite filming the last Potter flick—and some other risqué projects—Watson explains she's actually not behind in school. She'll begin her junior year in Oxford and come back to Brown for her senior year.
"I'll go back to the States to do my last year. I took a semester off, but my credits actually count as an advance, so I'm no further behind. I'm still technically going into my third year."
We imagine Hermione would approve.