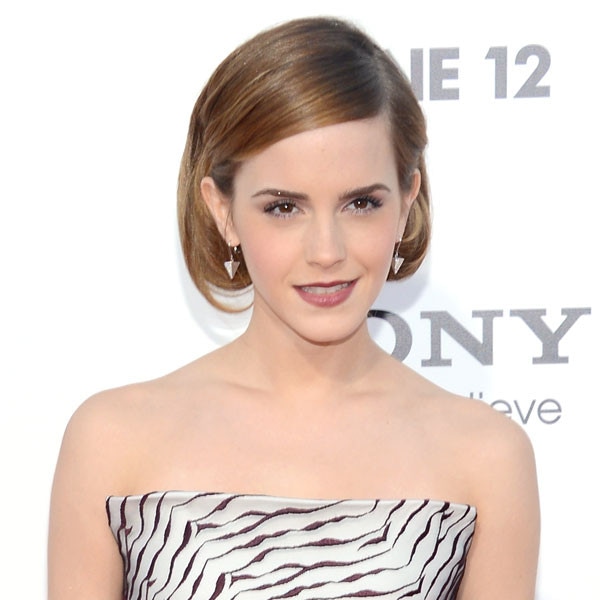 Jason Kempin/Getty Images
Hermione excelled at Hogwarts, and Emma Watson hopes to do the same thing at Brown University.
The 23-year-old Bling Ring star is returning to the Ivy League school in Fall 2013, and in a new interview with Rookie Mag, she explained why she's looking forward to refocusing on her education after some time off.
"I really like the fact that it has a very open curriculum, that there aren't any requirements," the Harry Potter alum said. "Really, I've kind of been in charge of my own education since I started out on Potter when I was 9 or 10, and I liked that I could design my own major if I wanted to, and I could take independent studies if I wanted to on subjects that weren't necessarily in the curriculum."
"I did an independent study on the psychology and philosophy of how and why we fall in love, which was awesome," she added. "Opportunities like that, and the idea of classes being pass/fail, make it sound as if you don't have to work as hard, but it actually gives you the freedom to try out things that you wouldn't be able to do if you had to get a certain GPA on your transcript. It lets you take classes that you wouldn't otherwise."
"And it attracts a certain type of student," she said. "[Someone] very independent who wants to take responsibility and control of what they're learning. That really appealed to me as well."
Also appealing to Emma is living a quieter life, which in turn means staying out of the tabloid party pics."It's interesting, because people say things to me like, 'It's really cool that you don't go out and get drunk all the time and go to clubs,'' she said. "…and I'm just like, I mean, I appreciate that, but I'm kind of an introverted kind of person just by nature, it's not like a conscious choice that I'm making necessarily. It's genuinely who I am."