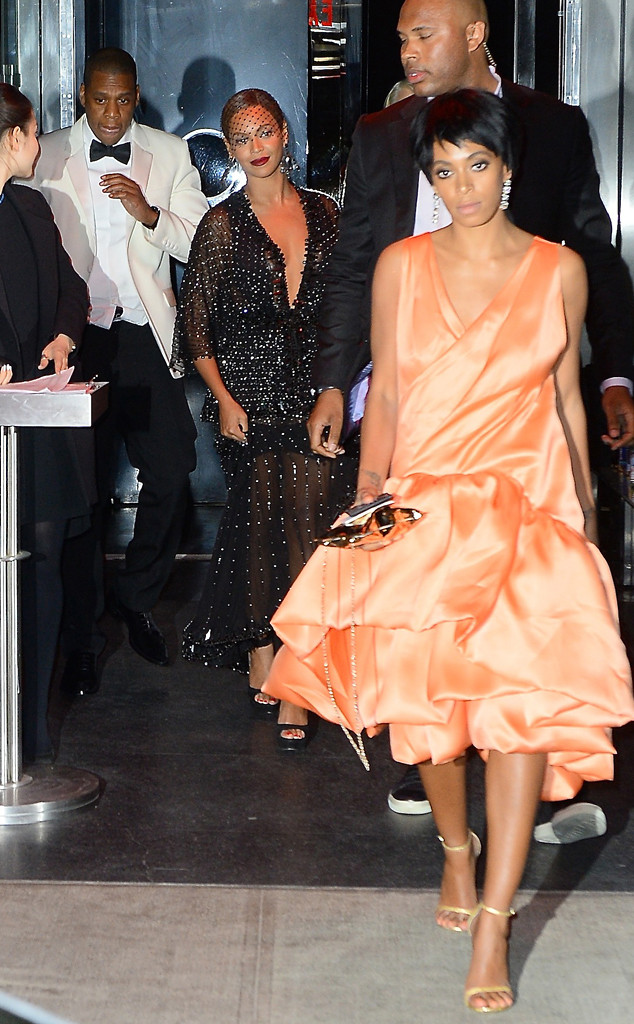 Splash News
And the fight goes on.
Additional elevator footage, obtained by TMZ, shows what appears to be Beyoncé's younger sister, Solange Knowles, attacking Jay-Z, throwing high-heeled kicks and powerful punches in a violent attack.
The shocking clip, which was recorded May 5 at the Standard Hotel after the 2014 Met Gala, shows a four people, presumably, Beyoncé, Jay Z, Solange and a bodyguard entering the elevator before the aggravated woman, who is presumed to be Solange, begins yelling at the gentleman in white (purportedly Jay Z) before launching into an attack.