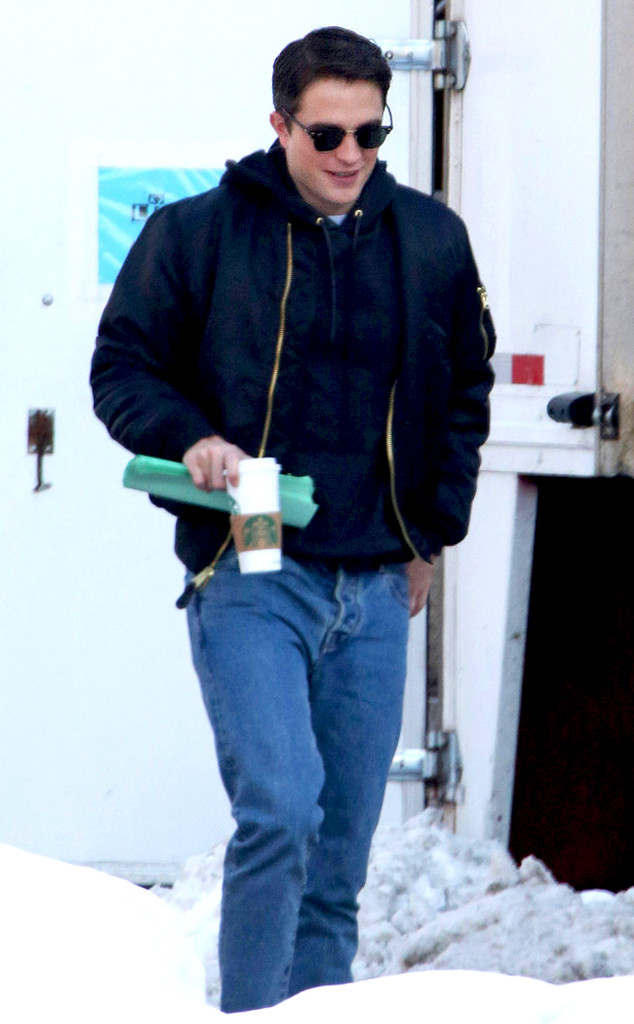 Sean O'Neill, PacificCoastNews
Ladies, take note: Robert Pattinson is rocking a new hairdo.
The 27-year-old Twilight stud was snapped on the set of his forthcoming film Life, where he was spotted hard at work on Wednesday with costar Dane Dehaan in Toronto.
Pattinson sported a low-key style but still managed to look effortlessly handsome in a dark black hoodie with bright gold zippers and a pair of basic jeans as he tried to keep warm in the chilly winter weather. He carried what appeared to be a script along with a large Starbucks coffee in his right hand, wearing his signature pair of Ray Ban shades.