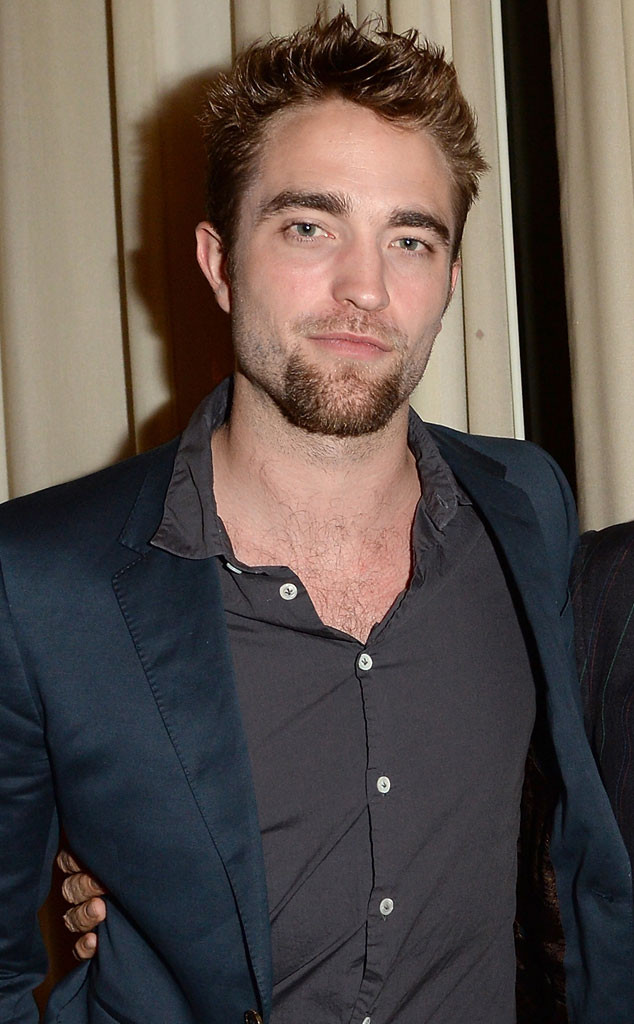 Fact: Robert Pattinson has amazing hair.
The color, the texture, the way it can look sexy even when it's super greasy. Most of us have been swooning over his tresses since Twilight (and probably some of us since Harry Potter and the Goblet of Fire).
But while nearly everyone agrees the mane on top his head looks great, here is where folks start get a little divided: his facial hair.
For years the actor has been playing with his scruff. Experimenting with all of the various levels of chin fuzz. From clean-shaven to a full mustache-beard comb, there is no style he's not willing to try—including a goatee, which the actor debuted yesterday at the GO GO Gala in Los Angeles.