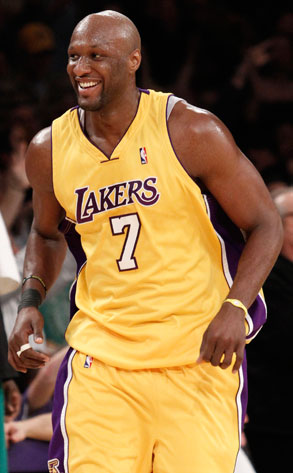 AP Photo/Lori Shepler
Lamar Odom is no longer a free agent.
Seven months after the Los Angeles Clippers released the athlete, Odom signed a two-month contract with Spanish club team Laboral Kutxa for the rest of the 2013–14 season, with the option to play for one more year. Laboral Kutxa is ninth in the 18-team Spanish league and last in its Euroleague group.
"We're very happy to have signed a very important player who has had a long and fruitful career in the NBA,'' Josean Querejeta, president of Laboral Kutxa, says in a statement. "We've worked very hard over the last couple of days to make this happen. We felt we needed a boost and had to break the collective cloud that has been hanging over us over the last while so we could get back to winning."