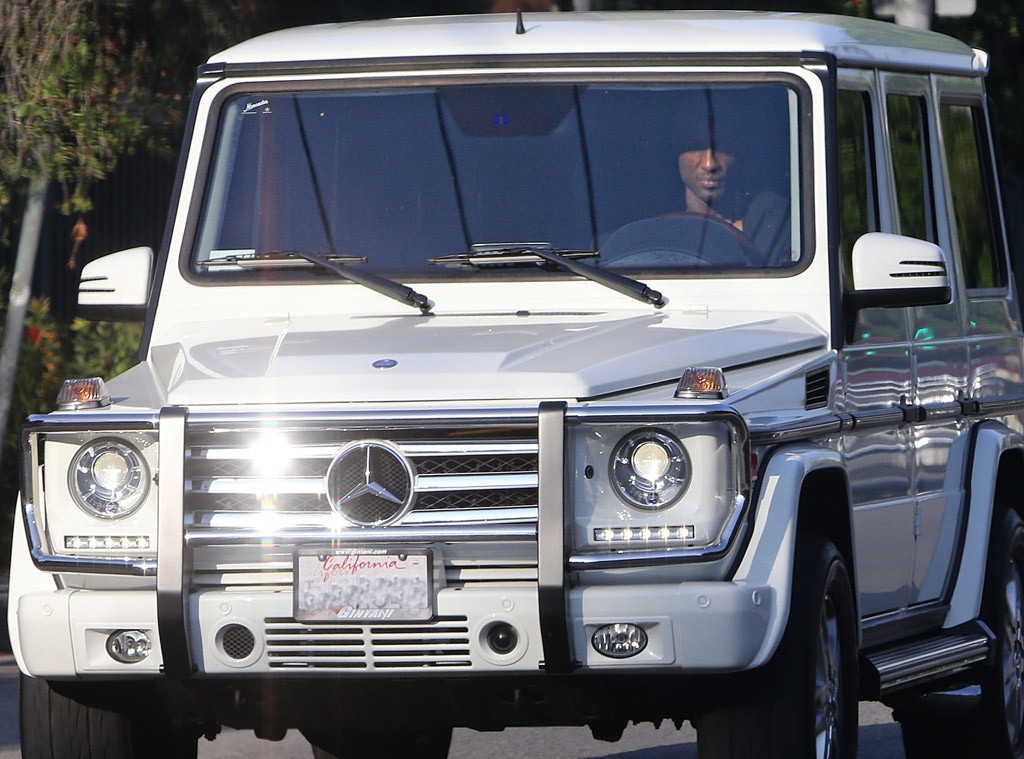 Brooks / Campos / Splash News
Lamar Odom was arrested for DUI early this morning.
Khloé Kardashian Odom's husband, who's been the subject of much media fodder recently, was busted Friday morning for a misdemeanor in L.A., E! News has confirmed.
The 33-year-old basketball star was booked at 3:54 a.m. on Aug. 30 and taken into custody on $15,000 bail. According to a report of Odom's arrest, he was pulled over on the 101 freeway and given a field sobriety test, which he was unable to complete. He then refused a chemical test and was arrested "for suspicion of driving under the influence of alcohol and/or drugs" without further incident. He was released from a Van Nuys area jail at 8:33 a.m. this morning.
Odom and his wife have been the subject of false divorce rumors for days, reports that a Kardashian source shot down to E! News. Odom was even recently reported missing. "Lamar was never missing," an insider explained. "He has been with Khloé. They have never spoken to a divorce attorney."
The source added of Odom, "Right now the family is focused on getting Lamar better."
Just two days ago, the 6' 10" athlete was photographed wearing his wedding ring while going through the drive-through window at an L.A. Taco Bell. Odom's most recent tweet, which was shared last month, reads, "Before her there never was and without her will never be. Wifey is real."
Additionally, Khloé hasn't seemed to let any of the recent media attention get her down. She snapped a gorgeous selfie of herself just yesterday and before that, she shared this message to all of her fans: "Never judge someone without knowing the whole story. You may think you understand, but you don't."
Odom's agent wasn't available for comment. More to come.