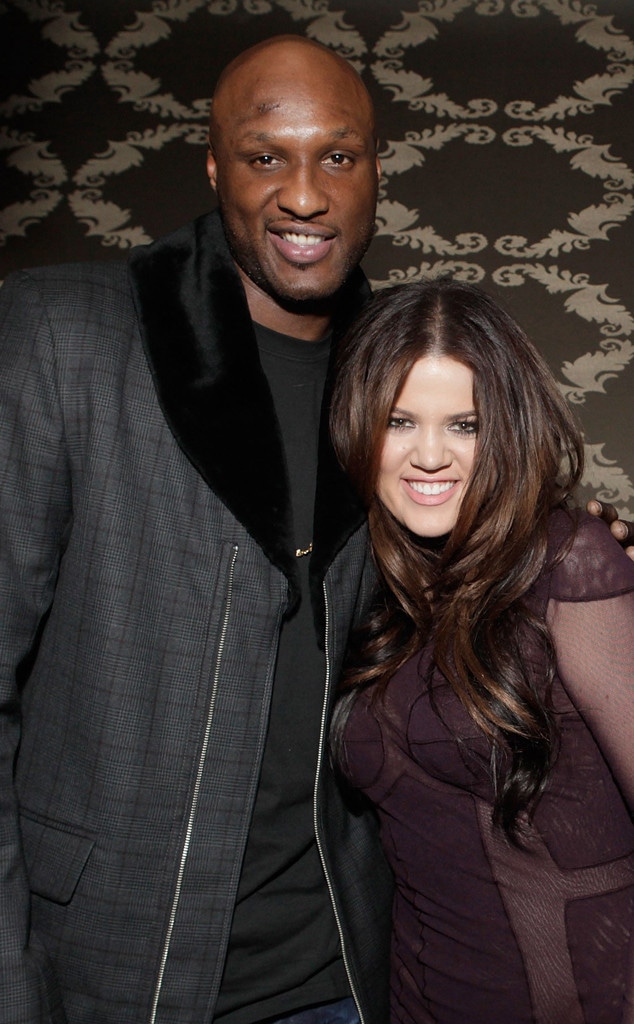 WireImage
Khloé Kardashian is moving forward with ending her marriage to Lamar Odom.
The 29-year-old E! star filed for divorce on Friday, Dec. 13, E! News confirms. The couple was married for four years.
Per TMZ, Khloé cited irreconcilable differences as the reason for the split and is petitioning to legally drop Odom from her name. She is not asking for spousal support and is looking to have a judge prevent Odom from getting support from her as well.
E! News had earlier confirmed with a source that Kardashian would be filing "later today."
The couple's marital ups and downs were heavily documented over the past few months.
The 34-year-old athlete was arrested for a DUI in August and barely a day after he opted to check in to rehab in September following his arrest for allegedly driving under the influence, Odom left the treatment facility.
Jake Holly/startraksphoto.com
He later pleaded not guilty to the misdemeanor count and entered a no contest plea for his run-in with the law in December. He was sentenced to 36 months of probation.
At the time of Lamar's arrest, Khloé and the rest of the family had been urging Odom to seek treatment. She also gave Lamar "an ultimatum" in September, telling him "if he didn't get help, she'd end the marriage."
The couple was attending counseling sessions and were "using it as a forum to talk through all of their issues," a source told E! News exclusively.
"Khloé has been very, very hurt by everything. There is a lot about Lamar that she is just learning and if they have any chance of making this work, there is a lot they need to come to terms with," the source added.
It appeared that things were looking better for the pair when they reunited at Kanye West's concert on Oct. 28 in Los Angeles.
"She still loves him, but they're still not back together," an insider told E! News at the time. "He's not an enemy, the family still cares about him, so it's not a surprise he was there last night—but at the end of the day, I don't know if he and Khloé are going to be able to move forward."
They also celebrated his birthday one day early and attended Kris Jenner's 58th birthday party in November.
But signs of trouble emerged when it was confirmed that they did not spend Thanksgiving together, with Lamar choosing to spend the holiday with his father, Joe.
Just one day before filing for divorce, she posted an insightful, telling quote on Instagram that read: "I am strong because I've been weak. I am fearless because I've been afraid. I am wise because I've been foolish."
Khloé and Lamar tied the knot on Sept. 27, 2009, at a private Beverly Hills estate after a whirlwind courtship. They met when Lamar was still playing for the L.A. Lakers.