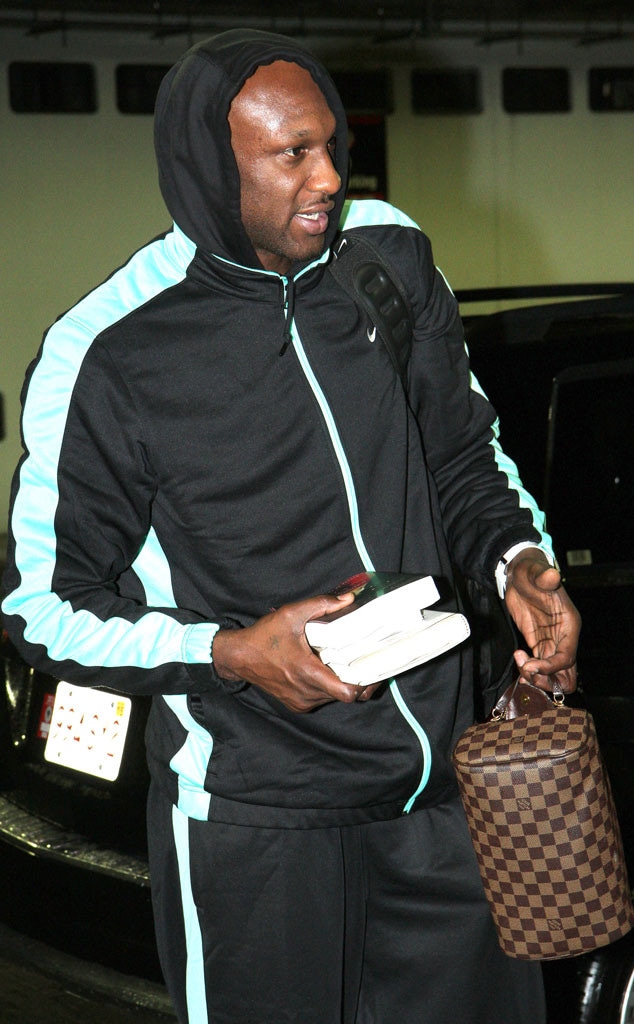 FameFlynet
Lamar Odom has just struck a deal regarding his DUI arrest.
E! News confirms that the athlete entered a no contest plea Monday morning in exchange for 36 months of probation.
He was also ordered to pay $1,814 in fines and complete an alcohol education program by June 9.
Odom's license is still suspended after he refused to take a Breathalyzer test at the time of his arrest.
Odom's attorney Richard Hutton entered the plea on his client's behalf and set a separate DMV hearing regarding the status of his license.
In October, Khloé Kardashian Odom's husband plead not guilty to one charge of driving under the influence stemming from his Aug. 30 arrest.
Based on a report taken at the time of his arrest, the basketball player was driving in an erratic manner at 50 miles per hour (the speed limit is 65).
Police conducted a traffic stop and pulled him over around the Coldwater Canyon off-ramp on the 101 freeway. Odom was identified by his California driver's license and was administered a field sobriety test.
He was unable to perform the field sobriety test then subsequently said "no" when the officer asked him to do a chemical test.
Lamar Odom was released from jail at 8:33 a.m. the morning following his arrest after posting $15,000 bond.
But despite the recent drama surrounding the married couple, E! News has learned that there's no truth to the divorce rumors.
"Khloé is in no rush to make any decision," a source told us.
And things are definitely looking up for Odom.
The former NBA star is currently working on a major career comeback after spending weeks at a Rhode Island training facility.