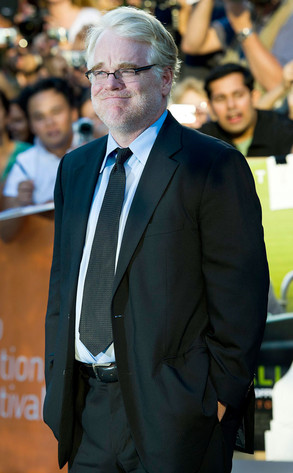 AP Photo/The Canadian Press, Nathan Denette
The results of Philip Seymour Hoffman's autopsy were inconclusive, a spokesperson for the New York City Medical Examiner's office confirmed to E! News on Wednesday, Feb. 5.
Additional tests, including a toxicology study, must be conducted in order to determine what caused the actor's death. There is no timetable as to when the other test results will be released.
Hoffman's body was discovered on the bathroom floor in his New York City apartment after an apparent drug overdose on Sunday, Feb. 2. He was 46.
Investigators have since found more than 50 envelope bags of heroin at Hoffman's apartment, as well as several empty bags, syringes and prescription medications.
Meanwhile, the New York City Police Department has confirmed that four people have been arrested as part of its ongoing investigation into Hoffman's death.