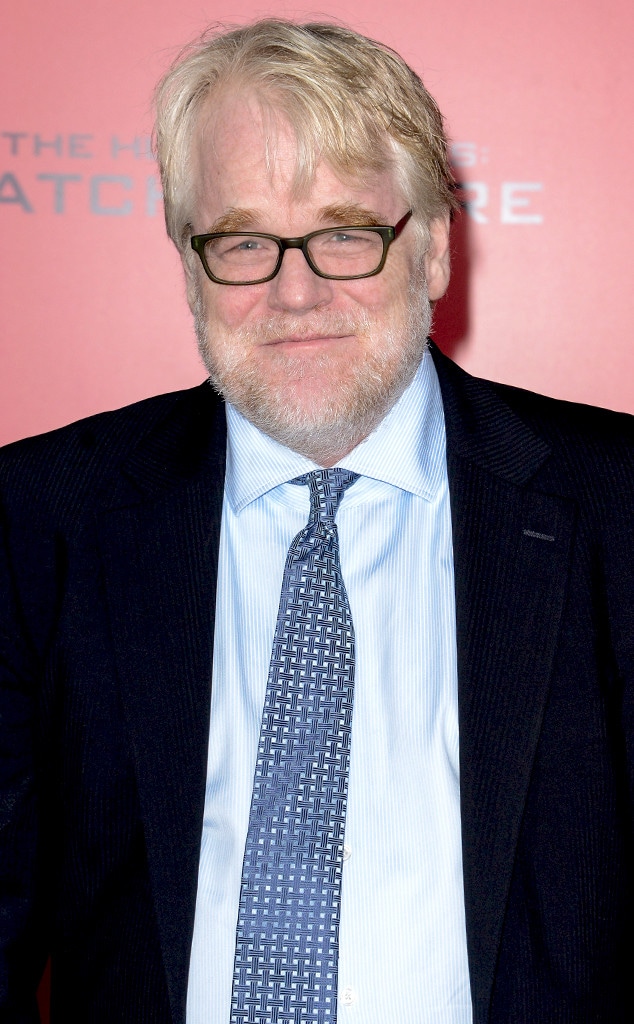 REX USA/Rob Latour
UPDATE: Following arraignment, Vineberg, Rosenblum and Luchkiw were remanded to custody without bail until their next court date, Feb. 14. Attorneys for Rosenblum and Luchkiw tried to get the charges bumped down to misdemeanors, but to no avail. Meanwhile, a law-enforcement source told WNBC that prosecutors declined to charge Kushman because he did not live in the building where the heroin was found and investigators could not establish a connection between him and the drugs.
__________________________ 
The New York City Police Department has confirmed that four people have been arrested as part of its ongoing investigation into Philip Seymour Hoffman's death.
Officers searched three apartments on the 300 block of Mott Street on Tuesday, Feb. 4. They arrested three men and one woman and recovered 350 glassine-type bags of what is believed to be heroin.
Robert Vineberg, 57, Thomas Kushman 48, were charged with felony drug possession. Max Rosenblum and Juliana Luchkiw, both 22, were charged with misdemeanor drug possession. Their alleged connection to Hoffman is under investigation.
Hoffman, 46, was found dead of an apparent heroin in his New York City apartment on Sunday, Feb. 2. He is survived by costume designer Mimi O'Donnell and their three children.
Investigators have since found more than 50 envelope bags of heroin at Hoffman's apartment, as well as several empty bags, syringes and prescription medications. A law enforcement source confirmed to E! News that the heroin recovered tested negative for fentanyl, an additive that increases the sedative effect of heroin and has been linked to 22 suspected overdose deaths in Pennsylvania.
The late actor will be buried "in a private service held in New York for the family and close friends," his rep announced on Tuesday, Feb. 4. The date of the private funeral was not made public.
"Plans are also underway for a memorial service later in the month also to be held in New York. In lieu of flowers, the family requests donations be made in Phil's name to two charities that were very close to his heart: The DreamYard Project and the Christopher and Dana Reeve Foundation," the rep added. "The family wishes to thank everyone for their continued support and good wishes."