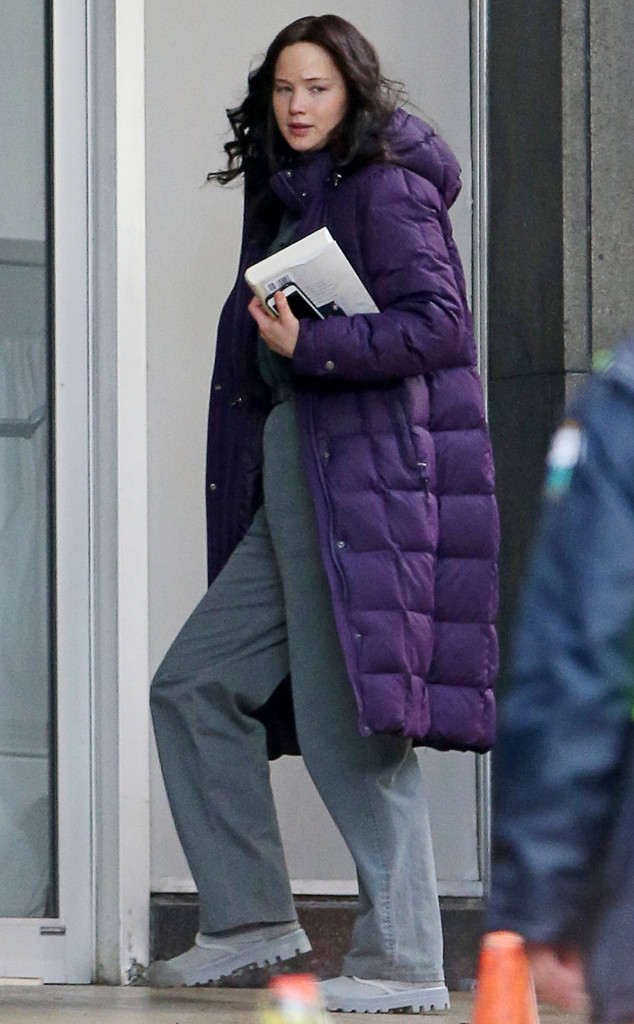 PacificCoastNews
Still reeling from the tragic passing of Philip Seymour Hoffman, fellow actors Jennifer Lawrence, Liam Hemsworth and Julianne Moore nevertheless found themselves back at work on the Hunger Games: Mockingjay—Part 2 set in Atlanta on Tuesday, Feb. 4.
A source tells E! News that Lawrence not only appeared tired and sad, but that she did not interact much with others while outside.
Meanwhile, Hemsworth, Moore, as well as the entire cast and crew, also looked pensive, added the eyewitness, who noted that Hoffman was actually supposed to be in the scene being shot that day.
Everyone seemed like they had lost a member of their family, said our source.