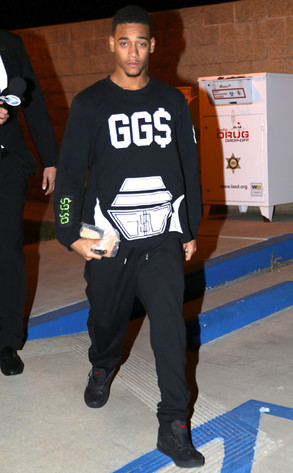 Splash News
Lil Za is the one facing the music after the raid on Justin Bieber's house.
Bieber's pal, whose real name is Xavier Smith, has been charged with two counts of felony drug possession and one count of causing damage in excess of $950 to jail property, the latter pertaining to his bust for allegedly ripping a telephone off the wall right before he was about to post bail following his drug arrest.
The Los Angeles County District Attorney's Office confirmed to E! News Friday that the drugs involved are Ecstasy and Oxycontin.