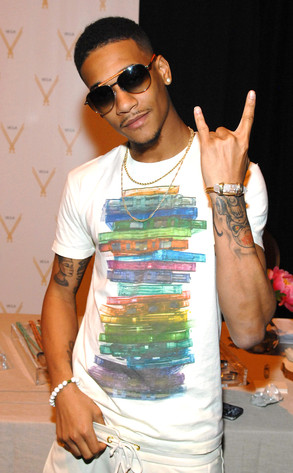 Bryan Steffy/WireImage
Lil Za isn't hesitating to speak his mind in the wake of his arrest at Justin Bieber's house.
One day after being released from the Lost Hills Sheriff Station on Tuesday, Jan. 14, in Agoura, Calif., the 19-year-old rapper took to Twitter to comment on the situation he finds himself in.
"Honestly, the media is making me someone I'm not. But only those in my shoes can relate. ... These ppl get paid to make you look bad," Lil Za tweeted on Thursday morning.
He added, "Some stuff I've done has been wrong yes. but look at the position I'm in and the color of my skin. Cocaine? Really? All this time I was home in tx nobody gave a f--k about what Za is doing ..soon as he gets to La he's all over the news."
In regards to Lil Za's tweet in which he referred to his skin color, Lieutenant Thompson of the LASD tells E! News, "I normally don't respond to ludicrous statements. But you may want to ask the other 5-6 African-Americans who weren't arrested. There was no racism involved."