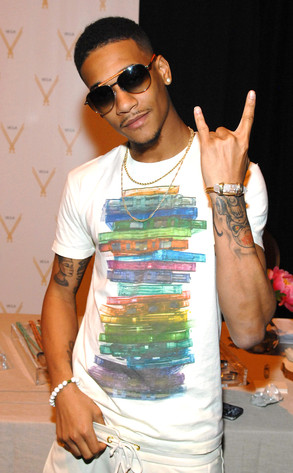 Bryan Steffy/WireImage
Lil Za isn't going home just yet after all.
Justin Bieber's pal, who was arrested this morning at the singer's house for alleged drug possesion following a search of Bieber's home, was just about to be released from county jail on bail when he ended up getting busted again instead, E! News confirms.
According to a law-enforcement source, Lil Za, whose real name is Xavier Smith, was on the phone before he was due to leave when he apparently got angry and started yelling. He started banging the receiver against the wall—and then ripped the phone off the role entirely, the source said.