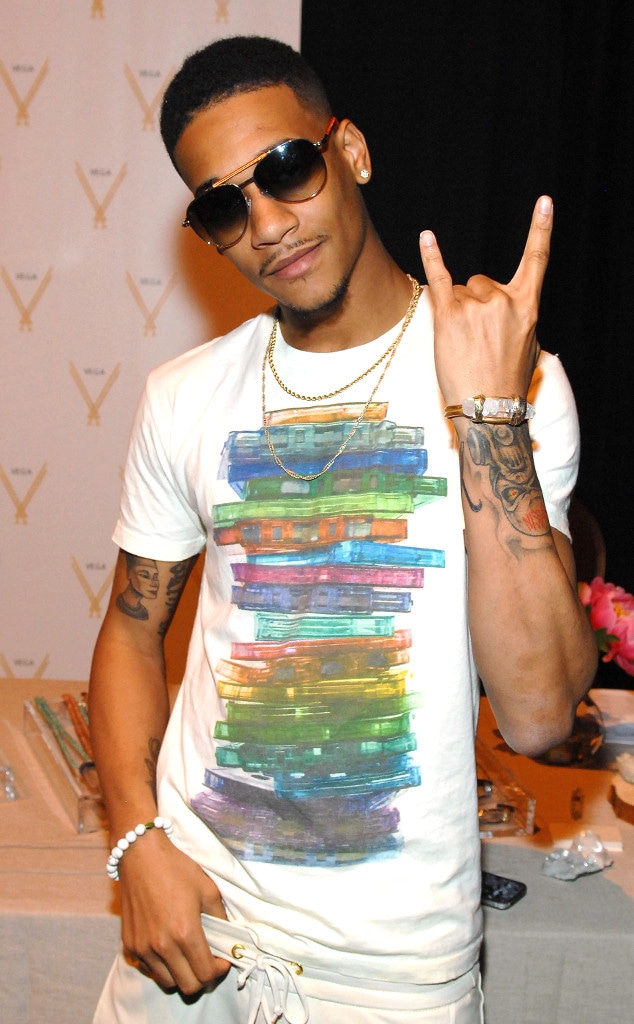 Bryan Steffy/WireImage
Lil Za isn't going home just yet after all.
Justin Bieber's pal, who was arrested this morning at the singer's house for alleged drug possesion following a search of Bieber's home, was just about to be released from county jail on bail when he ended up getting busted again instead, E! News confirms.
According to a law-enforcement source, Lil Za, whose real name is Xavier Smith, was on the phone before he was due to leave when he apparently got angry and started yelling. He started banging the receiver against the wall—and then ripped the phone off the role entirely, the source said.
We're told that Lil Za is now facing a vandalism charge and bail will be set at around $75,000. Bail was previously set at $20,000 for the drug charge.
Of course, what we really want to know is who was on the other end of that phone conversation.
Lil Za remains the only person to be arrested in connection with the raid on Bieber's house, which according to the L.A. County Sheriff's Department was in response to allegations that Bieber egged a neigbor's house.
Splash News, Getty Images
Sheriff's spokesman Lt. Steve Whitmore said at a press conference today that Bieber has not been arrested, nor has he been "exonerated" yet with regard to the neighbor's claims, which could amount to a felony crime due to the dollar-amount of damage reportedly done to the home.
"The houses in that neighborhood are of a quality that any damage is going to be extensive. So they had some imported wood and brick and that was significantly damaged," Whitmore said.
He also said that Bieber wasn't connected to the drugs found in the house. The substance was initially identified as cocaine but a law-enforcement source told E! News today that it may actually have been MDMA, or "Molly," and that detectives may have turned up Xanax as well.
Bieber and his buddies were asleep when authorities arrived at the house this morning, but once the investigators had explained what they were doing there the teen was respectful and let them go about their business. 
—Reporting by Holly Passalaqua