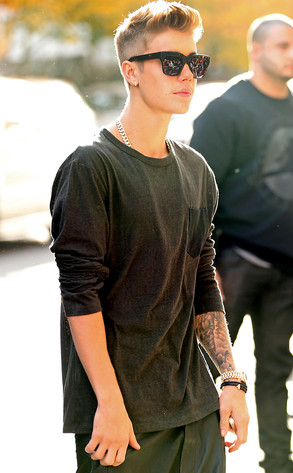 Splash News
Justin Bieber was apparently catching up on some much-needed rest when the L.A. County Sheriff's Department came a-knockin' this morning.
A law enforcement source exclusively tell E! News that the 19-year-old and five or six houseguests were sound asleep when authorities showed up to search his Calabasas, Calif., home after a neighbor reported that Bieber had egged his house.
But once he woke up, the pop superstar more or less behaved himself, the source added.
"Justin was fine. It is little weird to get woken up by a team of detectives," the insider said.