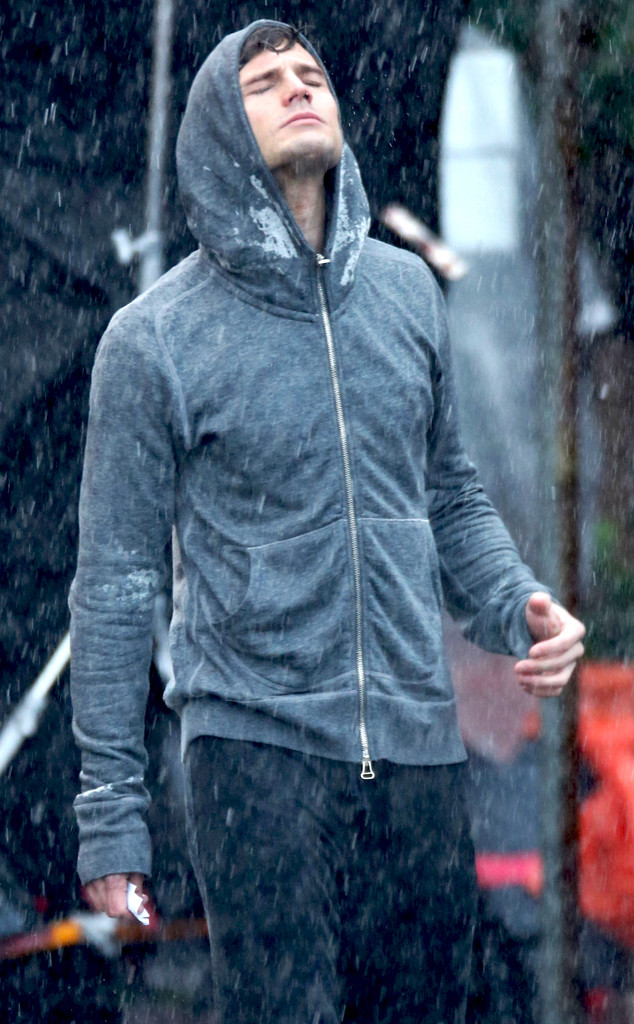 JKING/FAMEFLYNET PICTURES
Fifty Shades of Grey star Jamie Dornan may have been jogging in the cold wet temperatures in Vancouver, but the always handsome actor still managed to ham it up for the cameras.
The 31-year-old spent all of Wednesday, Jan. 29, filming jogging sequences—and oozing sex appeal in some sweatpants—at various locations for the racy flick, a source reveals to E! News.
The long day of shooting began by the ocean, where the actor sported his hoodie and Nike kicks, and the crew then moved to a nearby courtyard.
Always a gentleman, the former model greeted his fans and stopped to sign some autographs.
The next spot for some more running (Christian Grey does really care about his fitness, after all) was in Gaf Town, but this particular scene was in the rain and Dornan was seen "hamming it up."