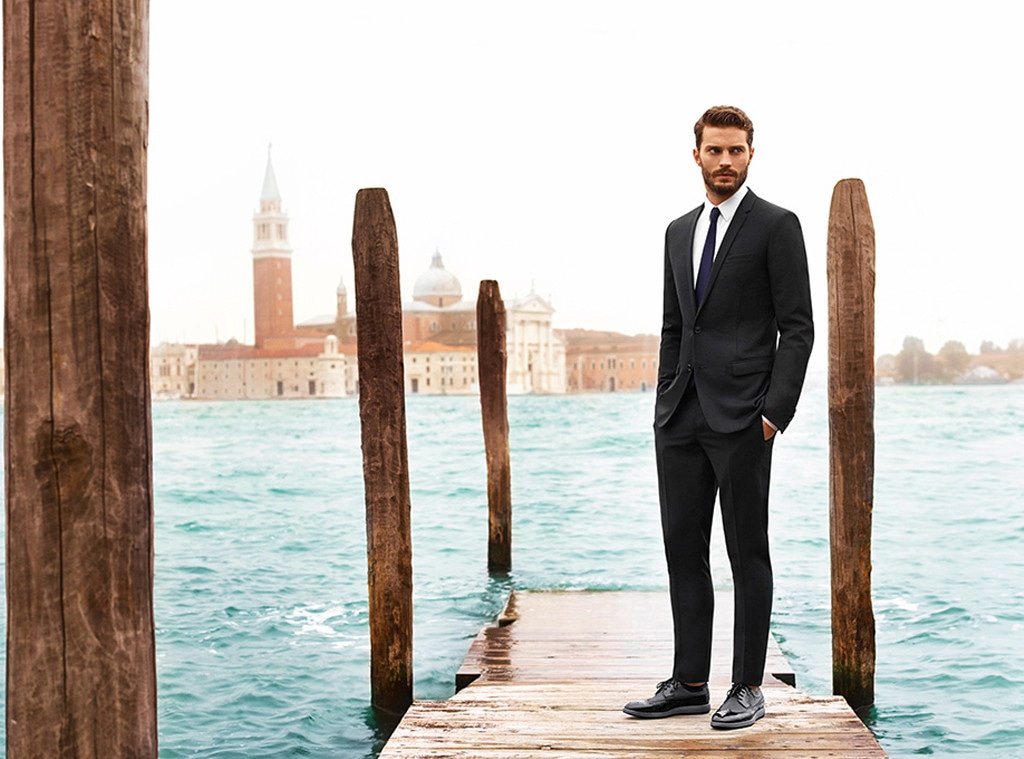 hogan.com
For those of you who are still questioning if Jamie Dornan is right for the role of Christian Grey, please take a look at these photographs.
The sexy Fifty Shades of Grey star fronts the Spring/Summer 2014 campaign for the Italian fashion brand Hogan, and the newly released snapshots of Dornan, and his facial hair, are positively swoonworthy.
According to Cosmopolitan, the former model was in Venice for the photo shoot last October, just before he began filming the role of the billionaire S&M fetishist.
In one photograph—there's honestly so many to choose from in this bunch— Dornan looks dapper in suit and oozes intensity as he stares off to the side. The Northern Irish actor is standing on a dock in the "City of Canals," and the stunning Piazza San Marco can be seen in the background.
If this suit were gray, it would almost be like he was channeling the fictional character he portrays in the highly anticipated film adaptation of the erotic trilogy. Almost.
The 31-year-old new papa, and his smoldering gray eyes, looks casual chic as he takes a seat inside a luxurious boat. He is sporting a dark blazer, white rolled-up slacks and gray dress shoes.
"Hogan is a cool contemporary Italian brand. Certain brands sort of stand out, Hogan is one of those," Dornan said in a statement, obtained by Just Jared.
In a short teaser released by Hogan, Dornan plays a fun and romantic game of hide-and-seek with model Constance Jablonski, who is also featured in the campaign.
The full campaign is scheduled to be unveiled in February, but luckily we have these photographs to hold us over in the meantime.

What do you think of Jamie's Hogan pics? Sound off in the comments!