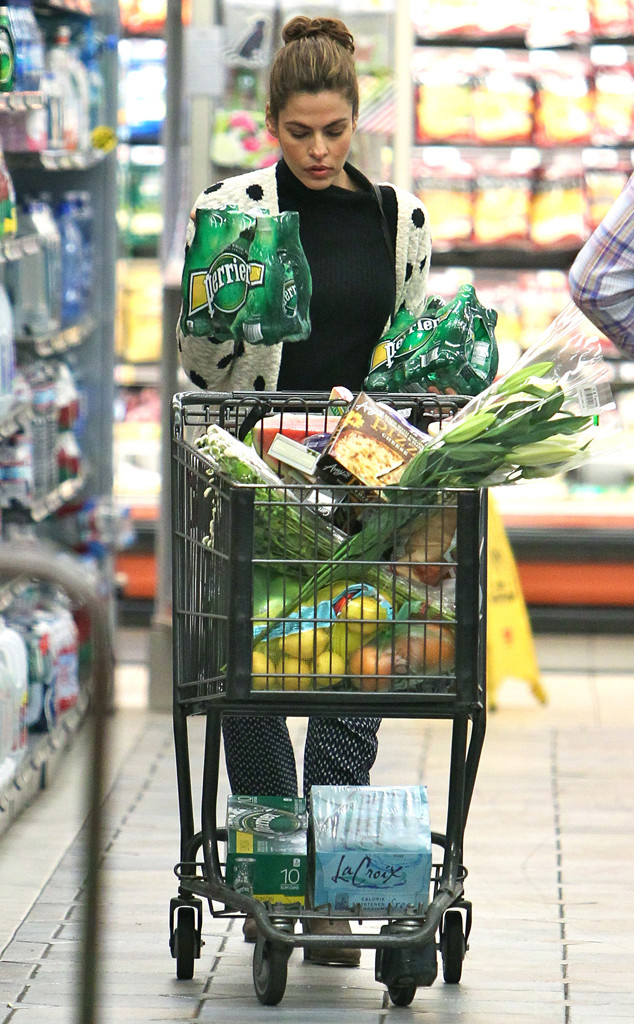 VALPO NNEWs/WENN.com
Stocking up on essentials, Eva Mendes?
The 39-year-old stunner was spotted grocery shopping at Gelson's Supermarket on Monday, Jan. 27, in Los Angeles, Calif., where she was seen strolling through the aisles with a jam-packed shopping cart.
Looking casual and cute in a polka-dot cardigan, patterned trousers and a pair of high-heeled ankle boots, the Hitch star filled her cart with a variety of items, including lemon, oranges and other fruit, bouquets of flowers, frozen pizzas and Perrier sparkling water. She pulled her long brunette locks up in a loose bun and appeared to be wearing minimal makeup for the outing, ignoring the pesky paps during her solo shopping trip.