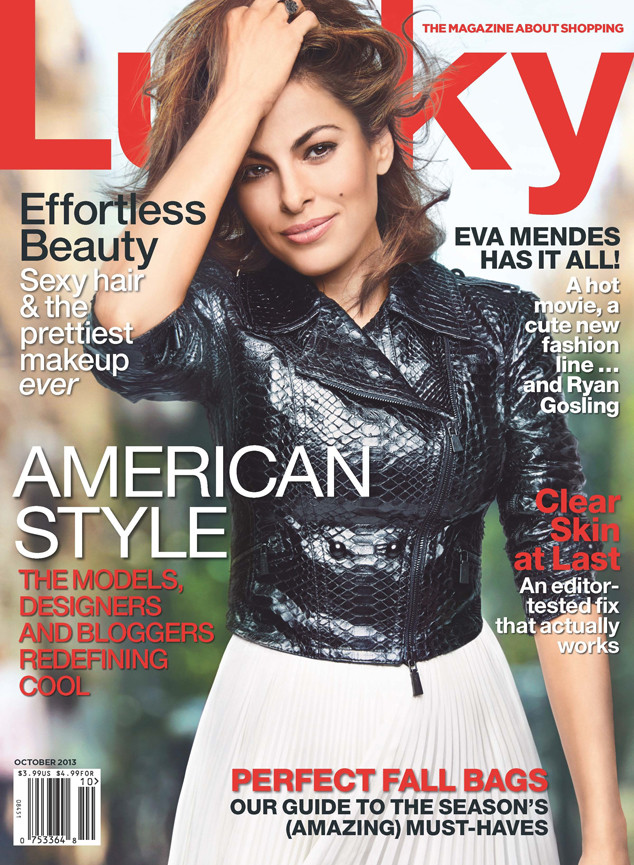 Patrick Demarchelier/Lucky
Mother knows best!
Eva Mendes is a self-confessed Method actor. "I'll do anything for a role!" she shares in Lucky magazine's 2013 October issue. "For A Place Beyond the Pines, I exercised a lot. I wanted my character to feel really depleted."
Luckily Mama Mendes won't ever let her daughter go too far. "My mom didn't understand why I would want to look that way," she explains. "She's constantly telling me I'm too skinny!"
But her figure isn't the only thing her mom likes to keep tabs on. "The way my mother keeps track of me is looking me up," she says. "I say, 'Please, Mother, don't Google me!'"