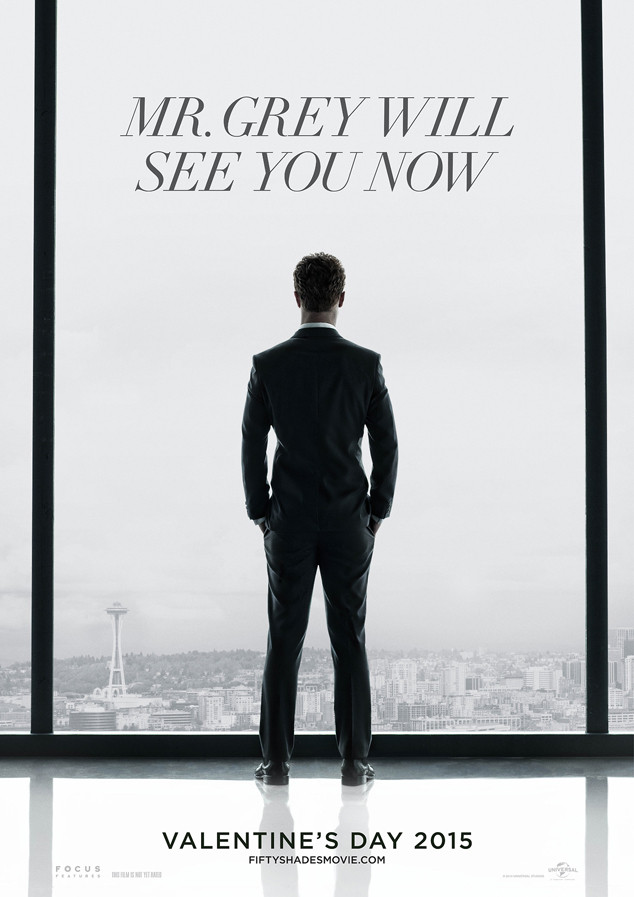 Universal
We are ready to see you, Mr. Grey.
The first official poster for the upcoming highly anticipated film adaptation of Fifty Shades of Grey has arrived.
The gray-tinted sleek snapshot features a dapper Jamie Dornan clad in a fitted suit, standing with his back to the camera and facing the Seattle skyline. While we can't see the handsome star's face, he exudes the power, confidence and mystery surrounding the S&M obsessed billionaire.
"Mr. Grey Will See You Now," is the tagline and references the first time innocent Anastasia Steele (Dakota Johnson) meets Christian at his office.
Perhaps our next official look at the erotic drama will feature some "hot" chemistry between Anastasia and Christian.