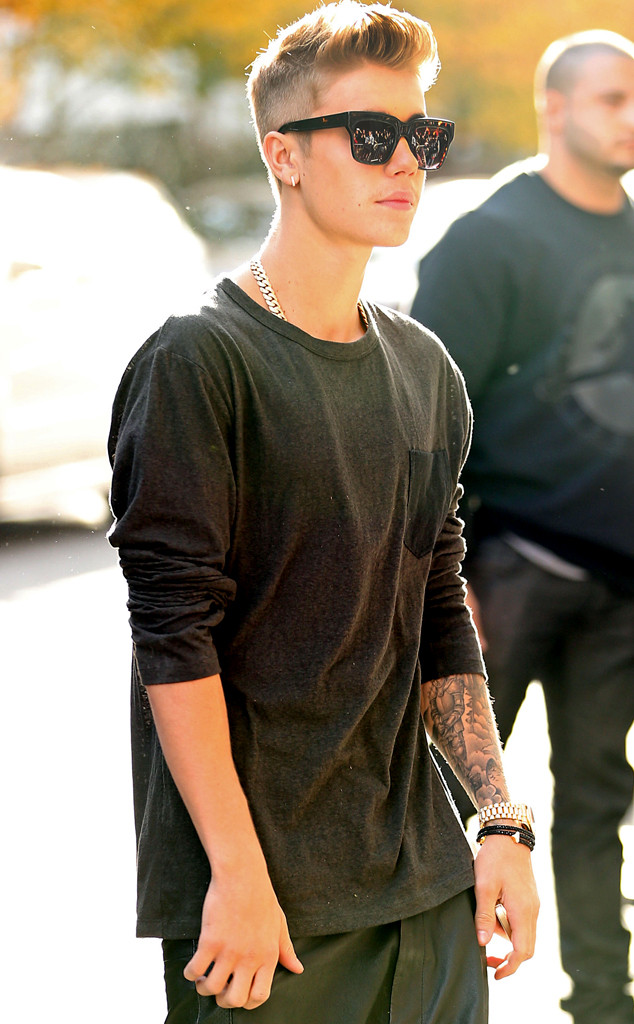 Splash News
Cops may have had to "calm" Justin Bieber down when they raided his house yesterday, but seems like the pop star is feeling better today.
"Justin is of course cooperating with the authorities," a source close to the Biebs exclusively tells me. "He's also moving forward and concentrating on work and his new music."
Bieber was sound asleep when authorities showed up to search his Calabasas, Calif., home after a neighbor reported that Bieber had egged his house.
His pal Lil Za, who was also asleep in the house, was arrested on suspicion of drug possession after police found MDMA (commonly known as Molly). Detectives may also have found Xanax in the house and narcotics investigators are looking into it, a law enforcement source told E! News yesterday.