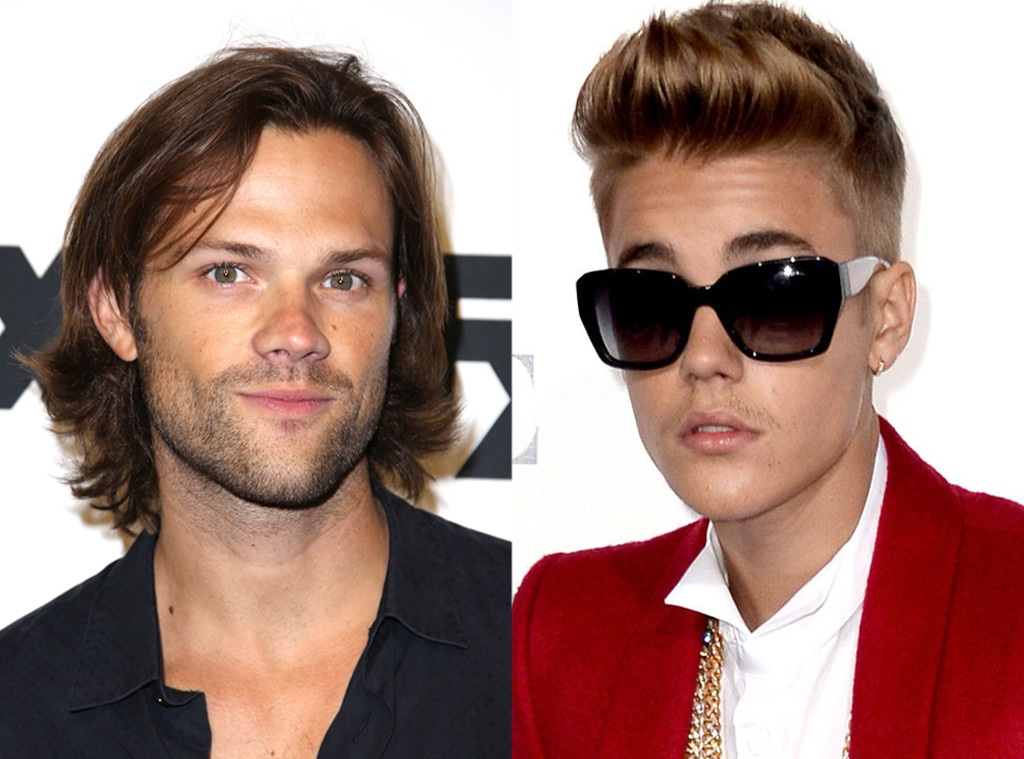 Kevin Winter/Getty Images/Chelsea Lauren/WireImage
Jared Padalecki thinks Justin Bieber is a not-so-good egg.
The 31-year-old actor is joining the chorus of celebrities voicing their opinions about the Canadian crooner's "Egg-Gate" investigation.
"Hey @justinbieber, how much are you paying your friend for pretending that it was HIS cocaine, and taking the fall for you?" the Supernatural star tweeted.
Yikes.
Padalecki is referring to the 19-year-old pop star's BFF Lil Za, who was arrested and charged with felony drug possession on Tuesday, Jan. 14. Law enforcement officials revealed in a press conference that they originally believed Lil Za was in possession of cocaine. Bieber was not connected to it, per law enforcement.
They later learned that it was MDMA, a form of ecstasy commonly referred to as "molly." Lil Za was about to post $20,000 bail when he smashed a phone and was booked a second time for vandalism. He was later released and a source tells E! News the musician posted bail in the $70,000 range.
While Padalecki's tweet did not generate a response from Bieber himself (he's probably a bit busy), Beliebers flocked to his defense and got tweeting mad. Some even got a little egg-streme and threatened not to watch the CW drama series.
That will surely teach Padalecki not to mess with Bieber!
As far as the case against Bieber, police are examining the evidence collected at his home.