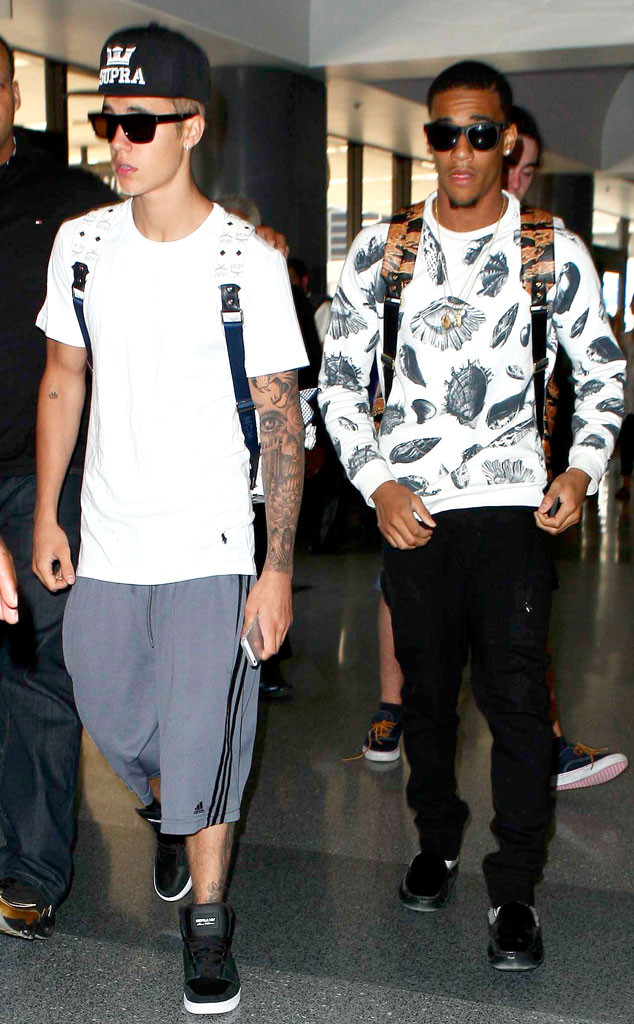 TROV/AKM-GSI
Justin Bieber may have escaped unscathed following a police raid on his Calabasas, Calif., home Tuesday morning, but that doesn't mean he's completely out of hot water.
During a press conference, L.A. County Sheriff's Department spokesman Steve Whitmore told reporters that the singer "has not been exonerated, nor has he been arrested."
Whitmore confirmed that at approximately 8 a.m., "almost a dozen detectives" entered the Biebs' home after obtaining a search warrant.
Authorities were on the lookout for evidence relating to the egg-tossing incident that took place on Thursday, Jan. 9. According to video footage, eggs were thrown at Bieber's neighbor's walls.