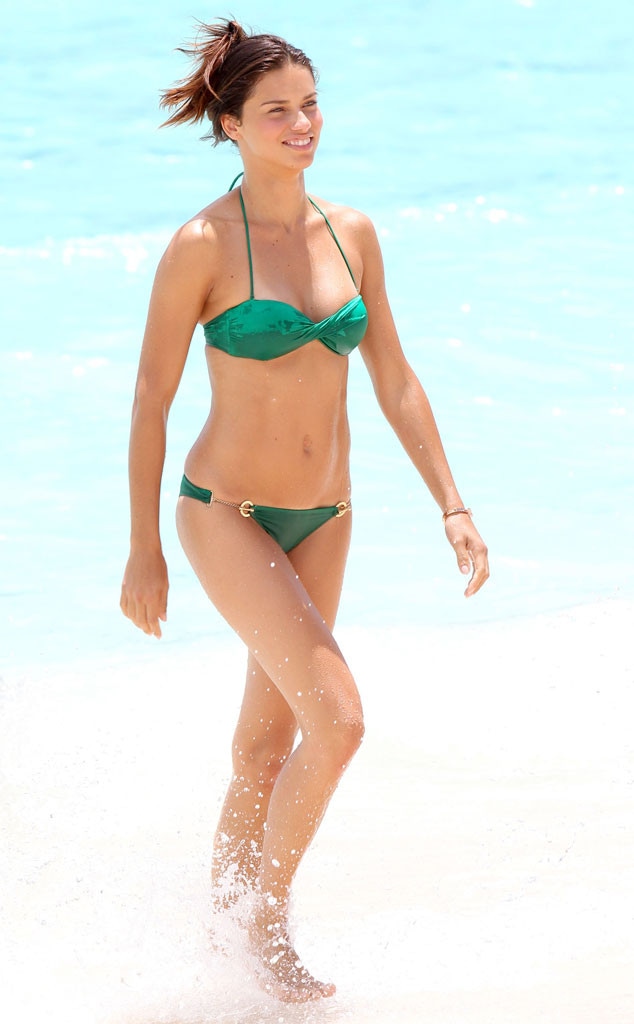 TRB/FAMEFLYNET PICTURES
While many of us are focusing on New Year's Eve plans quite a few folks are already thinking ahead to Jan. 1. And as usual, a lot of the resolutions that begin on that day have to do with a diet and fitness—it's almost a tradition at this point.
So to help make those healthy goals achievable, we chatted with nutritional and lifestyle guru Dr. Charles Passler (his clients include Victoria's Secret model Adriana Lima). He is an expert at all kinds of meal plans—including 2013's most popular diet: the Paleo diet—and was happy to break down exactly what you need to know. Plus, he even added a few tips of his own.
What is the Paleo diet all about?
The basic idea of the Paleo Diet is to eat what is natural and available. If it looks like it came from nature it is fine.  No processed foods including breads and pasta, while also eliminating or minimizing grains—wheat, rye etc. Dairy is also eliminated or minimized. Root vegetables are fine in moderation and fruits are fine in moderation, and in fact, fruits are better for people who are including exercise in their program. Nuts are also fine in moderation—but keep in mind they are very calorie dense and can even add weight if your not careful. 
Bottom line: The Paleo diet is a lower carb-eating program based on consuming mainly protein (meat, fish, poultry, eggs) and lower starch vegetables, such as leafy greens.
What meal plan do you recommend?
Come Jan. 1 it is best to make a commitment to eliminate anything processed and minimize snacking to once per day (the best time to snack is between lunch and dinner). Eat nothing after dinner and eliminate alcohol for a two-week period. This will get you out of your normal day-to-day behavior and allow a fresh start with a fresh perspective.
What advice do you always share with new dieters?
Do Sweat It: When it comes to exercise, moderate exercise is fine. Find something you like to do that will raise you heart rate moderately and commit to three to four days per week for 30 to 60 minutes. Interval training is an excellent place to start and only requires 30 minutes. A workout buddy may also be useful, the most important factor is not to over do it and find something you like.
The Prep Step: Make the diet easy by shopping ahead of time and discover restaurants that will cater to your needs. Being prepared and having access are essential to a successful plan. 
Rest Easy: Sleep is key to any healthy program. The time you spend asleep is important to weight loss, healing and repairing—which includes fat burning, muscle strength and stress management.
Drink It Up: Minimize caffeinated beverages to one (max two) per day and consume two quarts of water each day—not including the water you drink during workouts.
Good Vibrations: Attitude is the number one asset to a lifestyle changes. Develop an attitude that life is better on every level. This is available to everyone and the work required to accomplish this goal far outweighs the challenges we are faced with when we do not feel or look our best.
—Reporting by Jennifer Cooper