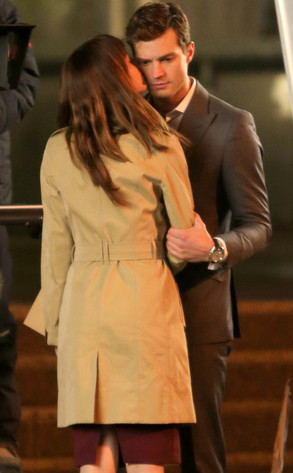 CYVR/AKM-GSI
Taking Fifty Shades of Grey, one of the most talked-about novels in recent memory and adapting it for the big screen might seem like a stressful undertaking, no? Well, how about re-working the steamy and undeniably racy scenes, written by E.L. James, so it properly translates on the big screen for Jamie Dornan and Dakota Johnson?
No, not for Kelly Marcel.
The British screenwriter, whose work includes the sci-fi series Terra Nova, opened up to Vanity Fair about how it hasn't been very difficult crossing over to erotic fiction and why she didn't worry taking on the highly anticipated project.
"There is a book...there [was] a template to follow on that one," Marcel told the magazine. "It's all laid out. So no, I didn't worry about it."