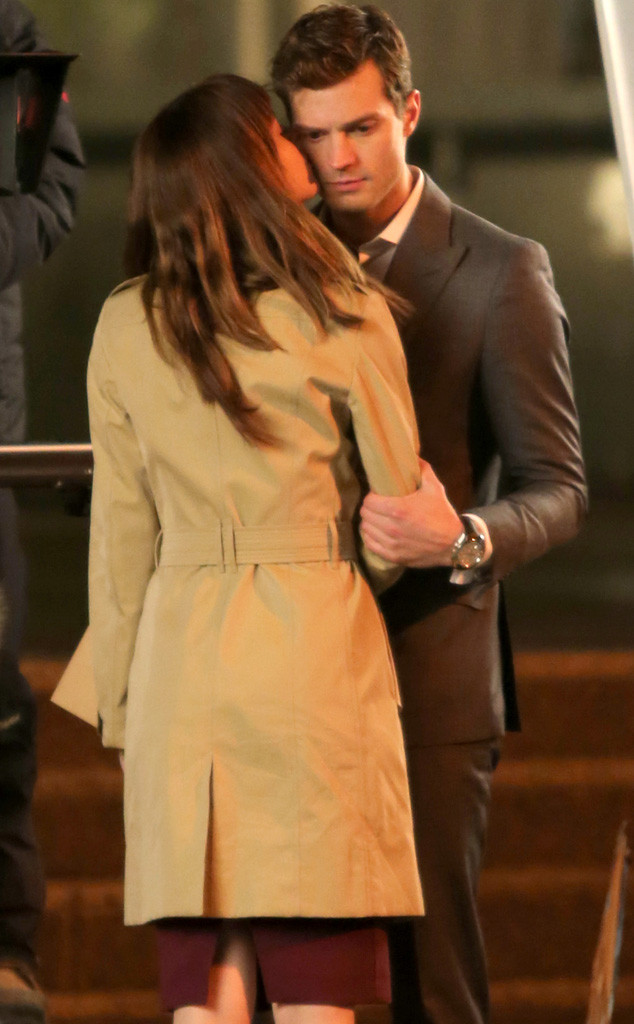 CYVR/AKM-GSI
Dakota Johnson and Jamie Dornan aren't quite ready to play with whips and chains yet, but they're getting there!
The Fifty Shades of Grey costars shared their first romantic moment on the film's Vancouver set on Monday, Dec. 8, when Johnson (Anastasia Steele) gently kissed the cheek of Dornan (Christian Grey).
The tame but promising scene appears to be shot outside of Grey Enterprises, aka the business that turned Christian into a billionaire. Dornan, 31, wears his character's standard well-tailored gray suit, while Johnson, 24, keeps up Anastasia's plain but pretty demeanor in a simple red dress and belted camel trench coat.