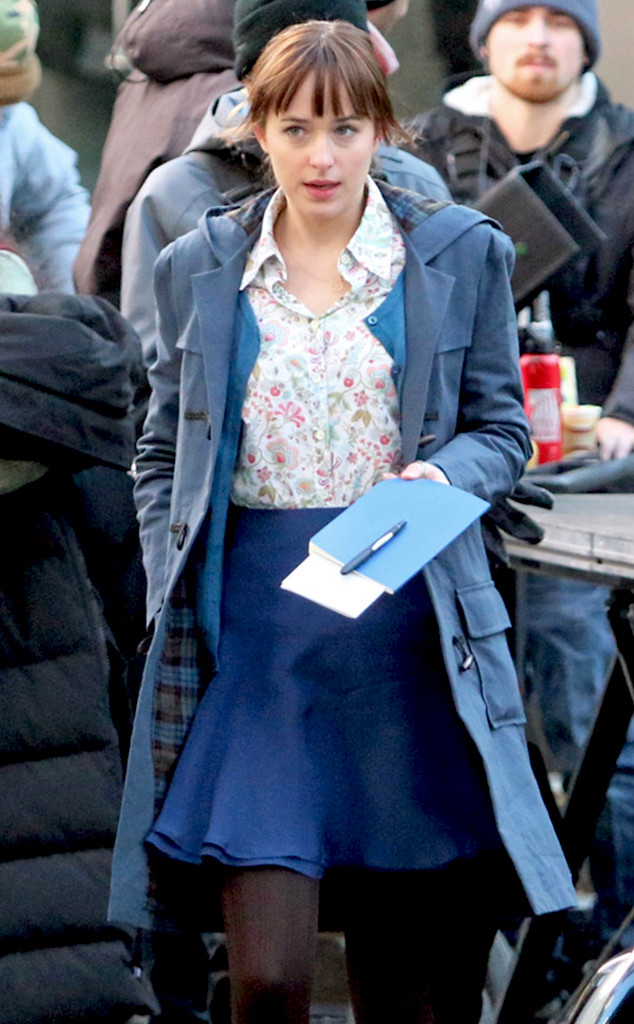 © Kred, PacificCoastNews
Dakota Johnson is visiting Jamie Dornan at the office.
The 24-year-old actress, who portrays Anastasia Steele in the steamy film adaptation of Fifty Shades of Grey, was photographed filming a scene on Sunday, Dec. 8 in Vancouver.
Johnson was sporting a layered schoolgirl look, wearing a flower patterned blouse, a baby blue sweater, long blue coat, a bright blue skirt, black tights and black boots. Her hair was styled in a ponytail and she was also toting around some books.
The blond beauty, who has some darker locks for the role, was making her way towards a building with the sign "Grey Enterprises," which refers to Christian Grey's business company.