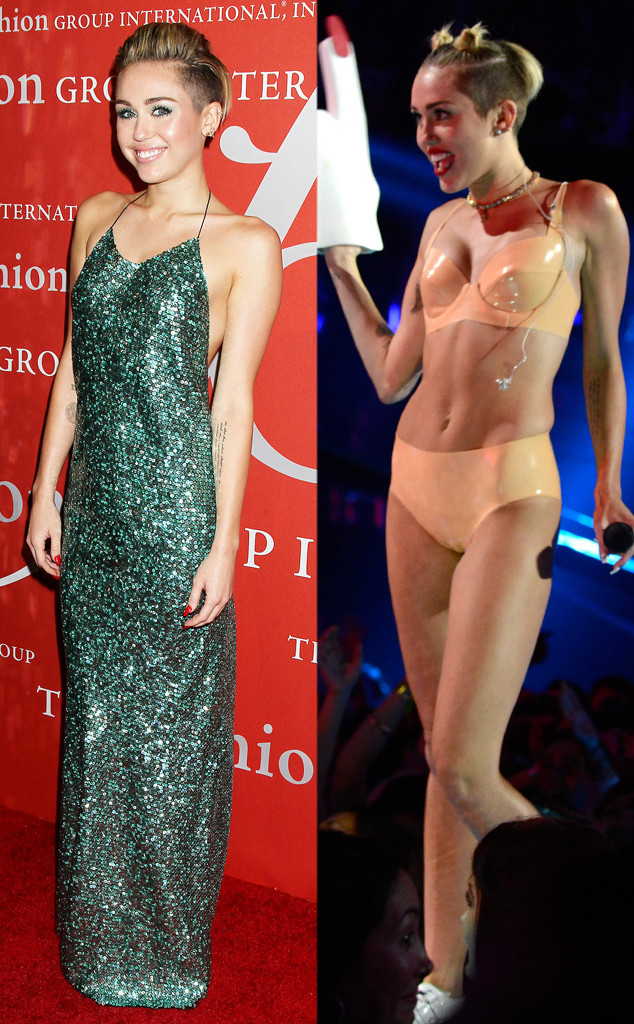 Startraksphoto; WireImage
For Miley Cyrus, 2013 really was the best of times and the worst of times.
At least, that's according to Time magazine, which just gave the 21-year-old a spot on its 2013 best dressed and worst dressed lists.
Unsurprisingly, it was a two of her most buzzed about looks in the past 12 months that led to the singer's appearance on each list. The first—the racy nude latex bikini she wore for her infamous MTV Video Music Awards performance—was, according to the glossy, the number one worst outfit of the year, serving no other "stylistic purpose apart from showing a lot of skin."