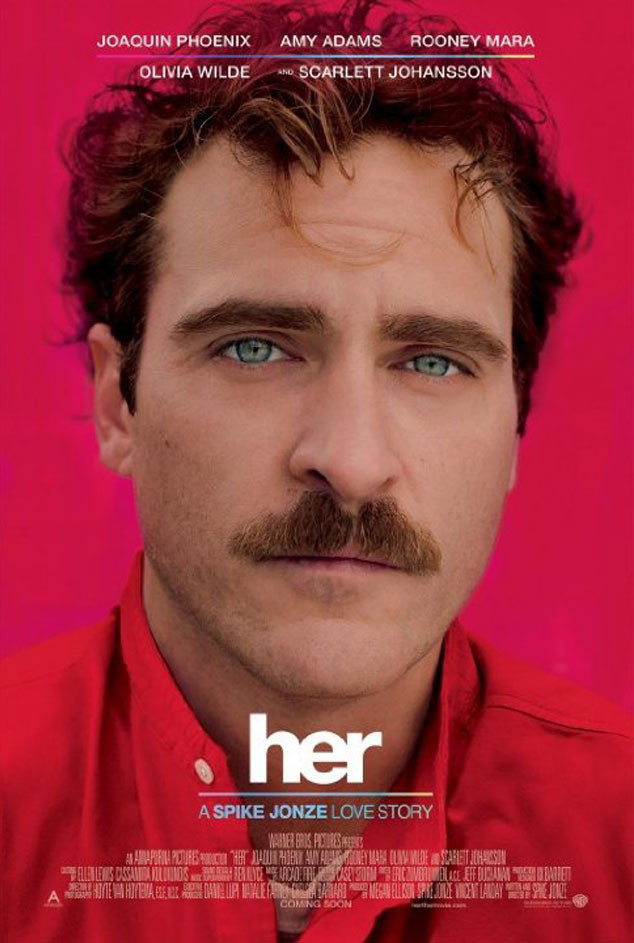 Warner Bros.
There won't be any "it's an honor just to be nominated" speeches coming your way on this Wednesday, Dec. 4, because the National Board of Review listed all of 2013's winners!
Taking home the biggest win of the year? Her, which tells the story of a lonely man (Joaquin Phoenix) who falls in love with the voice of his computer operating system (the voice of Scarlett Johansson).
Her director Spike Jonze was name 2013's best director. Annie Schulhof, NBR President, called him "one of the most talented and visionary filmmakers working today."