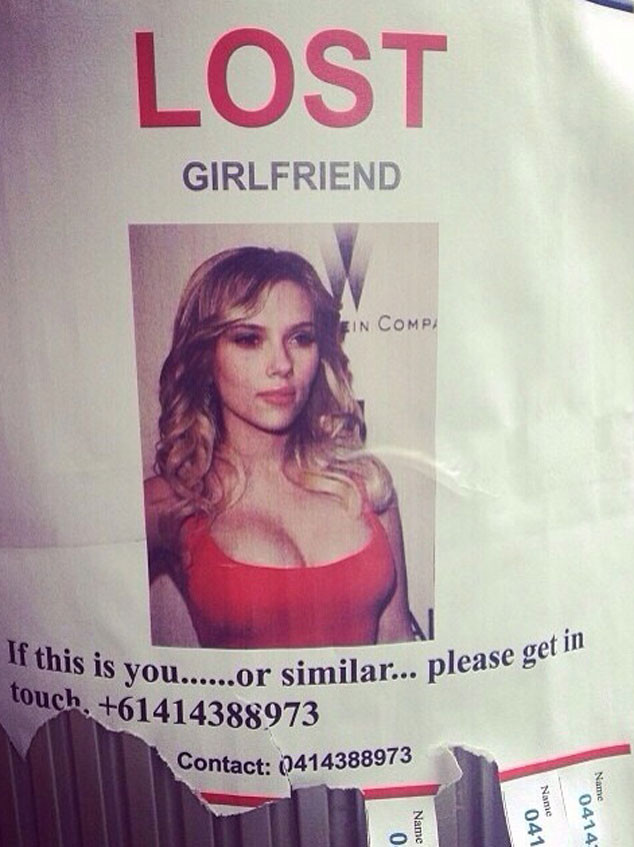 Twitter
Scarlett Johansson may have gotten engaged to boyfriend Romain Dauriac in September, but one guy apparently is apparently still hoping for a shot with the Oscar-nominated actress—and he's come up with a novel way to get her attention—or at least someone that looks like her.
A single man in Australia identified only as Brendan posted a "Lost Girlfriend" flier around Sydney with Johansson's face and buxom figure in a low-cut sexy red dress.
"If this is you…or similar…please get in touch," read the caption under the photo.
The poster also included a cell phone number with a Sydney-based area code.