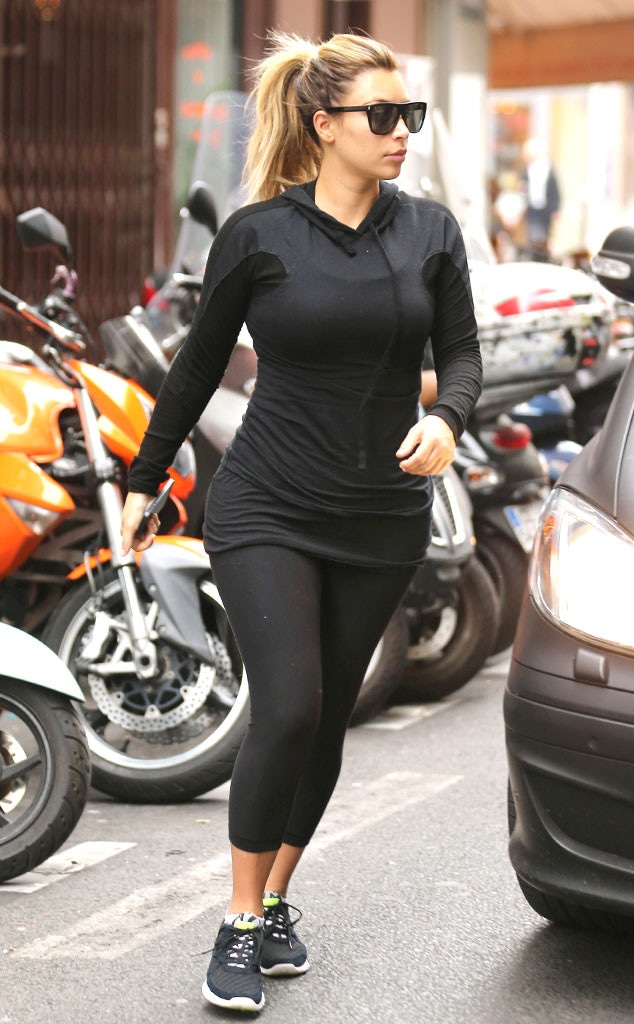 AKM-GSI
Kim Kardashian isn't likely to get stuck in a gym rut anytime soon. In addition to recently hitting up Barry's Bootcamp for a workout session with love Kanye West, the new mom has also been spending hours toning up at Pilates Plus.
This week the star was seen leaving the Studio City, Calif., location but she has also been spotted at the Encino location as well.
During her just-under-an-hour sessions, the new mom does about 20-30 reps on a machine called the Megaformer, which was developed by Sebastien Lagree. Although all of the movements utilize the core and consist of fast-paced, cross training exercises, it is actually a fairly low-impact routine.
Not so low that she's not working up a sweat, though. Each class burns up to 500 calories!
pilatespluslosangeles.com, INFphoto.com
"Kim loves these exercises," says Kristi Vacanti, Owner of Pilates Plus Los Angeles and head trainer. "It enables her to get a total body toning and calorie burning workout in, in under and hour so she can get back on with her busy day and baby North!"
Add that to the weight and cardio training she's been doing at Barry's Bootcamp, and it's no wonder the star quickly dropped 25 pounds after giving birth to North West.
And while fitness has certainly been a major factor in her weight loss, the star recently revealed she's also been following the Atkins diet. The no-carbs approach certainly seems to work for her as we've seen her already slim shape emerge—most recently in a sexy grey Donna Karan dress.
Are you a fan of Pilates like Kim?