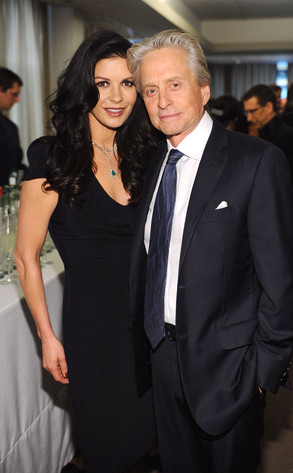 Courtesy: Stefanie Keenan/Getty Images for GREY GOOSE
One of Hollywood's most endearing love affairs appears to be unraveling.
Michael Douglas and Catherine Zeta-Jones are on the verge of calling it quits after 13 years of marriage as they have been living separate lives, E! News has learned.
"Catherine and Michael are taking some time apart to evaluate and work on their marriage," a rep for the actress said in a statement.
The Solitary Man and his Chicago missus have yet to file for divorce or formal documentation with the court announcing a legal separation.