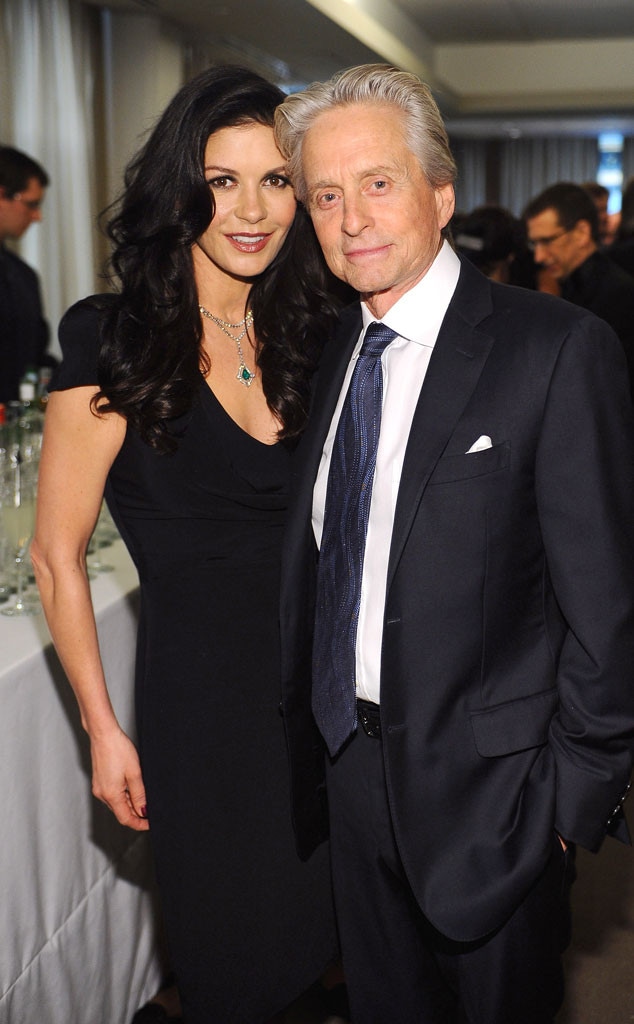 Courtesy: Stefanie Keenan/Getty Images for GREY GOOSE
One of Hollywood's most endearing love affairs appears to be unraveling.
Michael Douglas and Catherine Zeta-Jones are on the verge of calling it quits after 13 years of marriage as they have been living separate lives, E! News has learned.
"Catherine and Michael are taking some time apart to evaluate and work on their marriage," a rep for the actress said in a statement.
The Solitary Man and his Chicago missus have yet to file for divorce or formal documentation with the court announcing a legal separation.
Of course, Douglas and Zeta-Jones tied the knot in 2000 in a fairy tale wedding at Manhattan's Plaza Hotel that had all of Tinseltown—and the tabloids—buzzing.
But more recently, things have taken a turn for the worse.
According to People, the duo haven't been photographed together since April 22 and decided to take time away from one other after Michael returned from the Cannes Film Festival in May where he screened Behind the Candelabra.
The reason?
Apparently, the marriage has been strained due to the hardships both have suffered in recent years: Douglas successfully battled throat cancer in 2010 while Zeta-Jones has struggled with a bipolar disorder for which she's twice sought treatment in 2011 and again in April of this year.
"The stress has taken a toll on their marriage," a friend told the magazine.
Not helping the situation, Catherine was also said to be unhappy about comments Michael gave the U.K.'s Guardian about his cancer being caused by HPV [human papillomavirus] which he said he received from oral sex.
Hence the distance.
The 68-year-old actor has been spotted recently enjoying time on a yacht off the coast of Sardinia while his 43-year-old actress-wife has remained at their residence in New York.
Not only that, but both have walked the red carpet solo for their most recent films while Zeta-Jones embarked on a holiday with their two children, 13-year-old Dylan and 10-year-old Carys, but apparently without Douglas, at their vacation home in Canada.
But according to People, the pair is still hoping to patch things up so a reconciliation is not out of the question.
"They want the best for their kids, no matter what happens," said a family friend.
(Originally published Aug. 28, 2013 at 7:18 a.m. PT)