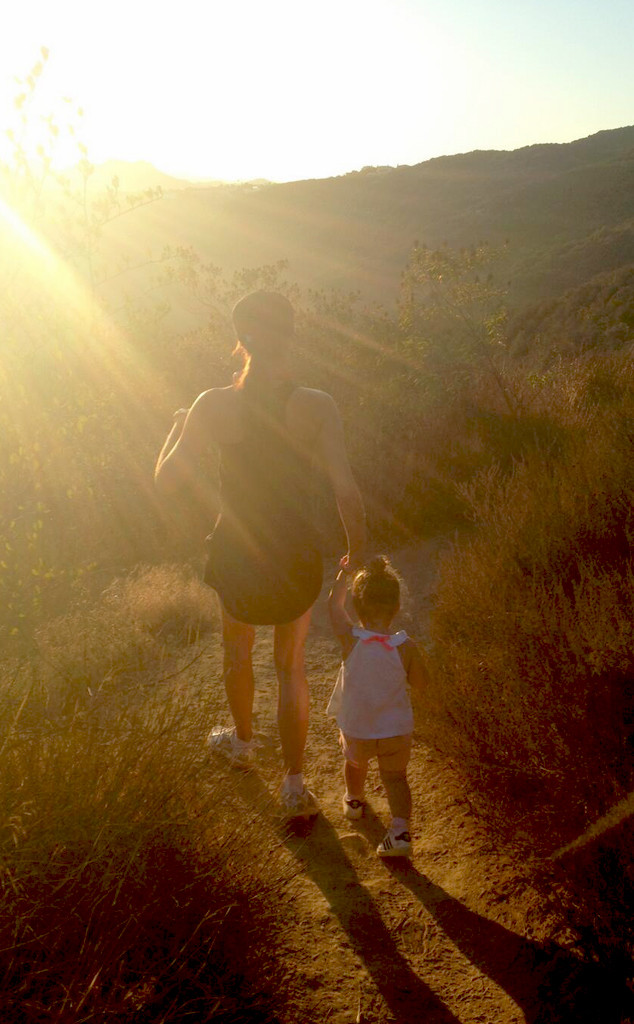 Twitter
Posh Spice? Try Sporty Spice!
Glamour girl Victoria Beckham recently got in touch with her athletic side when she traded in her trademark sky-high heels for a sensible pair of sneakers, and Hollywood's red carpets for its winding hiking trails.
The fashion designer took to Twitter on Thursday to gush about her new-found love of the outdoors, which she explored with her adorable daughter Harper.
"Love hiking with my babies! X vb," Beckham captioned a photo of herself walking hand-in-hand with her tiny tot.