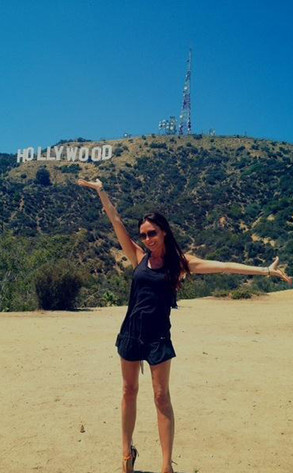 Twitter
Another month, another smile!
Victoria Beckham may have a reputation for not grinning all that much, but lately, there's been mounting evidence to suggest she actually does from time to time.
Take this new shot the 39-year-old Spice Girls singer posted to Twitter early Monday morning.
With her arms stretched, Beckham can be seen happily posing in front of the Hollywood sign wearing an adorable outfit and, yes, flashing her pearly whites.