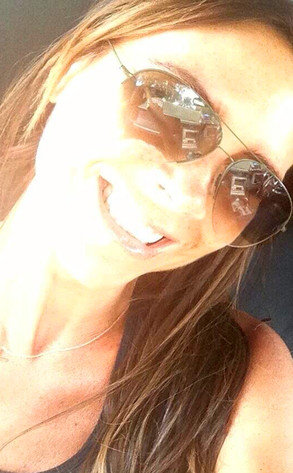 Twitter
All smiles over here!
Victoria Beckham may be known for her Posh pout, but the former Spice Girl has been drawing more attention to her pearly whites lately.
The 39-year-old fashion designer looked radiant in this selfie posted on Twitter by her best friend and hairdresser Ken Paves after the two pals spent Wednesday hiking together.
"So glad to have you back! So much fun hiking and laughing in the LA sunshine with @VictoriaBeckham," Paves tweeted.