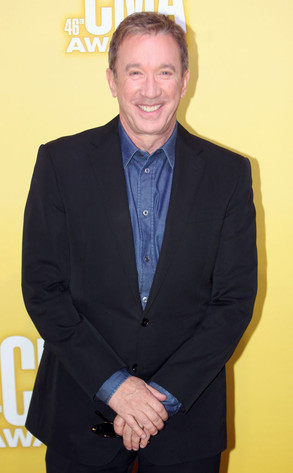 ABC/SARA KAUSS
Tim Allen certainly isn't shying away from speaking his mind.
The actor has stirred up controversy after giving a newspaper interview in which he openly and unapologetically talked about the use of the N-word in the wake of Paula Deen's racial-slur scandal.
And the erstwhile Home Improvement star isn't holding back, no matter what critics might say.