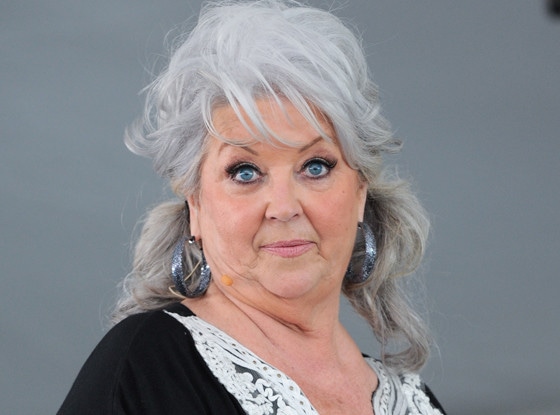 Serg Alexander/Getty Images
UPDATE: In a statement to E! News, Deen thanked the Food Network for 11 "great years," adding, "I have had the pleasure of being allowed into so many homes across the country and meeting people who have shared with me the most touching and personal stories. This would not have been possible without The Food Network. Thank you again. Love and best dishes to all of ya'll."
----------------------------------------------
Looks like Paula Deen's apology hasn't smoothed things over.
Food Network has dropped Paula Deen amidst the N-word controversy that erupted yesterday, putting an end to such shows as Paula's Home Cooking and Paula's Best Dishes, E! News has confirmed.
"Food Network will not renew Paula Deen's contract when it expires at the end of this month," the network says in a statement.
Last month in a video deposition that was part of $1.2 million lawsuit filed against her by a former employee, Deen admitted to using the N-word and to telling what could be perceived as racist jokes.
"It's just what they are—they're jokes...most jokes are about Jewish people, rednecks, black folks...Gays or straights, black, redneck, you know, I just don't know—I just don't know what to say," Deen reportedly said to defend herself. "I can't, myself, determine what offends another person."
Today, the Southern chef issued an apology video and begged her "children, team, fans and partners" for forgiveness for her "inappropriate, hurtful language."
Deen also skipped out on a scheduled appearance on Today, an act that she also issued an apology video for, claiming she was "physically unable" to make it to the interview.
"I was invited this morning to speak with Matt Lauer about a subject that has been very hurtful for a lot of people," she says in the video. "And Matt, I have to say, I was physically unable this morning. The pain has been tremendous that I have caused to myself and to others, so I've taken this opportunity now that I've pulled myself together and aim able to speak to offer an apology to those I have hurt."
Paula Deen has been with the Food Network since 1999. No word yet on whether her son Jamie and Bobby's relationship with the channel will be affected by the controversy.