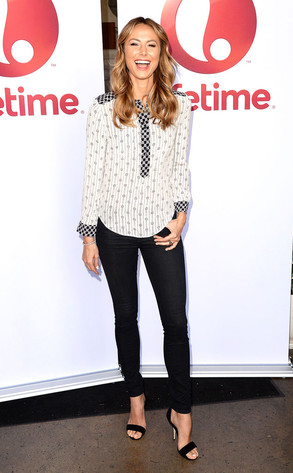 Jason Merritt/Getty Images
They say when one door closes, another one opens.
And in the case of Stacy Keibler, that certainly appears to be the case!
After splitting from longtime beau George Clooney just last week, Keibler is keeping herself busy with her latest project, a new partnership with sportwear line Meesh & Mia.
The company announced today that it has teamed up with the leggy lady, who will act as the brand's ambassador and even try her hand at design.
"I am extremely excited to work with Meesh & Mia as I've always wanted to be involved in designing trendy apparel for avid female sports fans and the team market," said Keibler in a release. "Due to my combined passion for sports and fashion, I believe that this joint venture aligns perfectly with the brand's profile and I am honored to partake in this project."